Amid high-profile scandals and the rise of plant-based foods, the meat market is fighting back with some canny innovation
Meat is getting a bad rap at the moment. Just as Horsegate was fading into a distant memory, the past 12 months have heralded a fresh set of scandals for the sector. What's more, the meat-free movement has taken hold of the media. And supermarkets are ramping up their plant-based ranges amid growing noise over the environmental, animal welfare and health impacts of meat production.

Reports heralding the 'end of meat' have been somewhat overhyped, though. Brits splashed out an extra £268.6m on fresh meat and poultry this year, a value rise of 2.9% on volumes up 1.3%. Admittedly, most growth came from poultry - with fresh chicken volumes up 2.2%, while fresh red meat volumes dipped 1% - but "we aren't seeing a wholesale loss of shoppers from the category", says Kantar Worldpanel analyst Michael Moniz. "The red meat market may be under pressure, but as a nation we still love red meat, with 91% of shoppers buying it."
"The biggest drivers behind the slowdown in sales have been price and convenience"

So if most shoppers are buying red meat, what is behind the decline in volumes? And how are supermarkets and suppliers innovating to boost sales in the face of adversity?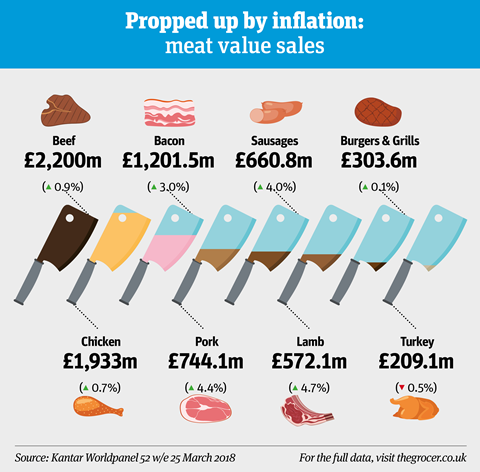 Click for popup table

The plant-based movement might be gaining traction in the UK, with 10% of consumers now claiming to be vegetarian or vegan, but the vast majority (88%) of Brits still eat meat, research by Harris Interactive for The Grocer suggests. So plant-based NPD isn't yet a major threat. "Meat alternatives are definitely not something to be ignored, but they are having a minimal impact on meat sales at the moment," says AHDB head of retail and foodservice engagement, Matt Southam.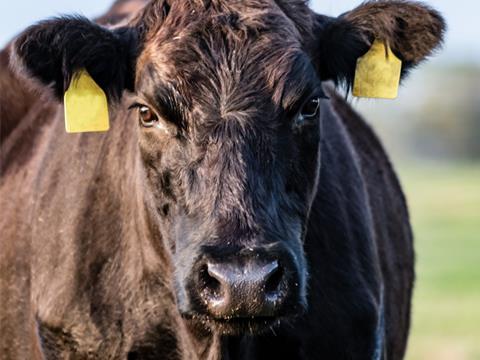 Blockchain: is it the key to rebuilding consumer confidence?
In March this year, Chinese e-commerce giant JD.com announced it would use blockchain technology to improve the traceability of its beef supply chain. It claimed customers would be able to trace Aberdeen Angus beef sourced from Australia back to the farm where it was produced.
So could blockchain – a digital ledger that records transactions and stores the information on a global network in a way that prevents it being changed at a future point – be the answer to boosting consumer confidence in UK meat? Yes, according to Bureau Veritas, which recently published a white paper claiming blockchain technology could "revolutionise" the food industry. It argues blockchain is "highly suited" to monitoring food supply chains. "Blockchain's very advantages – the need for consensus, the immutability of data, the ability to use smart contracts and permissions – raise the stakes on getting the system right at the outset," says Joy Franks, BV's UK certification MD.
Professor Chris Elliott, who conducted the review of UK supply chains in the wake of Horsegate and heads the Institute for Global Food Security, is also a fan. Writing for The Grocer recently, he argued embedding third party audits in a secure blockchain would "improve the integrity of the global food system" and help stakeholders conduct a "meaningful risk assessment of supply chains".
However, AIMS policy director Norman Bagley isn't convinced. "If blockchain had been around during Horsegate it wouldn't have found the problem," he told delegates at a recent Foodex debate organised by The Grocer. "If you put bad information into blockchain, it's bad information all the way through to the other end."
Meat suppliers should instead focus first on introducing DNA testing – a "proven technology" that is rapidly becoming more affordable, Bagley argued.
He believes decline in red meat is down to practical, rather than ethical, considerations. "There is definitely a trend towards flexitarianism, but that's not entirely down to them thinking meat is unhealthy or bad for the environment and animal welfare." Instead, the biggest drivers behind the slowdown in sales over the past two or three years have been "price and convenience", he argues.

Indeed, over half (52%) of Brits have no concerns whatsoever about the ethical or environmental impact of their meat consumption, and only a quarter (25%) believe the meat industry is not doing a good enough job of addressing concerns about animal welfare, health and sustainability, our research suggests.

Shoppers are almost universally worried about price and convenience, though, and red meat is struggling to compete with poultry on both fronts. Over the past 12 months, the price gap between red meat and chicken has widened as a result of Brexit-driven inflation. Pork and lamb have been particularly hard hit, with average prices up 5.4% and 2.2% following a surge in the cost of imports, but beef prices are also up 1.6% year on year.

With inflation taking hold, supermarkets have run fewer temporary price reductions on red meat over the past 12 months, having already cut back on multibuys. "Because of where prices have gone, especially on lamb and beef, not only have three for £10 promotions disappeared but there is less scope for any price promotions than there was," says Southam. "And price promotions have always been a big driver of meat sales, especially the more expensive roasting cuts."
Making lives easier
Roasting and stewing cuts are also losing their appeal. Once a nation obsessed with meat and two veg, Brits are abandoning midweek roasts for speedier suppers like spaghetti and stir fries. "As more of us are working longer hours, time-poverty for the average consumer is now a reality. Therefore, both shoppers and consumers are looking for ways to make their lives easier," says Jim Brisby, group commercial director at Cranswick.

Until recently, beef volumes had been boosted by strong sales of mince, which is both cheap and versatile. However, even mince sales have tipped into slight decline this year, having previously featured heavily in three for £10 deals, says Southam. "Steaks had a good couple of years when retailers moved to £3 price points to give good value for money but that's almost exhausted," he adds.

Faced with the decline in sales of traditional red meat cuts, supermarkets and suppliers have been forced to innovate to find ways to add value and convenience to the category. "Convenient and quality products which are quick to cook and provide inspiration for shoppers are key to expanding usage occasions, increasing repertoires and encouraging engagement," says an ABP spokesman. This has included the development of ready-to-cook meat products with added rubs, sauces and marinades. "These are becoming a core part of the offer with barbecue, garlic and herb all popular with shoppers," the ABP spokesman adds. "South American and Mexican flavour profiles are also gaining in popularity, with fresher and more colourful marinades and sauces appearing in retailer's seasonal ranges."

With research suggesting most millennials want to spend under 30 minutes preparing and making their meals, packaging innovation is also playing a key role in putting red meat - especially roasting joints - back on the menu. "Convenience in the home used to mean microwave ready meals in plastic trays, but increased awareness of healthy, balanced eating and a desire to want to cook has driven change in new product development and packaging design," says Helene Roberts, managing director for UK, Ireland & Australia at Klöckner Pentaplast.
Quicker cooking
Take the development of vacuum skin packs, which has given rise to the sous vide trend, enabling suppliers to pre-cook joints of meat and reduce final cooking times. Klöckner Pentaplast and Dunbia, for example, have developed a 'quick-roast' joint pack for the Co-op, which means a fresh joint of beef or lamb can go from fridge to table in just 30 to 40 minutes, says Roberts. "The 'quick roast' joint retains incredible flavour from the sous vide process and tenderness of a traditionally slow-cooked product," she adds.

Such convenience products are delivering strong growth for red meat, says Southam. "Volume sales of chilled main meal accompaniments, which includes a lot of sous vide beef, lamb and pork products, are up 6% year on year while ready-to-cook beef products are up 7%."
"Price promotions have always been a big driver of meat sales, especially more expensive cuts"
In an attempt to replicate this success in the fresh meat aisles, Asda, Tesco and Waitrose have recently begun rolling out thin cut ­marinated steaks. "It's still quite a small sub-sector, but it's seeing strong growth," says Southam. "They are relatively cheap at around £3 and quick to cook, while the ­simple marinade gives that little bit of extra convenience." Volume sales of beef marinades are up 16% year on year, while lamb marinades are up 3%.

Adding value isn't just about delivering a cheaper or more convenient product, though. Premiumisation is also a key trend this year, says Brisby. "Consumers are looking for good, simple, wholesome products, but of better quality," he adds.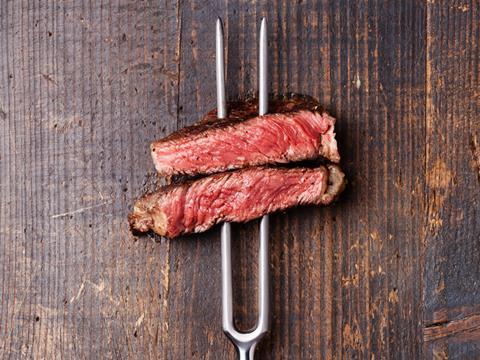 Supermeat & Fish Awards return with 32 categories
With so much innovation in meat at the moment, we are proud to announce the Supermeat & Fish Awards are back – and this year, for the first time, they are being run as part of The Grocer's prestigious programme of awards.
Having been given a radical makeover in 2017, the awards will continue in the same format this year.
There are 32 categories in total, 28 of which encompass everyday and festive poultry, red meat, game, pork & bacon, sausages, and fish & seafood – including Best Smoked Product, Best Christmas Charcuterie, and Best Ready to Eat Product.
Products are judged by an expert panel on customer appeal, visual appearance, nutrition, cooking, serving and storage details, raw and cooked appearance (where appropriate), smell, taste, texture and value for money. So it's a perfect opportunity to ensure your products meet – or exceed – industry standard.
The Best Overall Product cannot be entered but will be chosen by judges from all entries, while the retailer that scores highly most consistently will be awarded the coveted title of Supermeat & Fish Retailer of the Year.
There are also three special awards covering processing & supply chain: Supermarket Meat Processor of the Year, Supermarket Fish Processor of the Year, and Supermarket Supply Chain Partnership of the Year.
Instantly recognised by customers, the Supermeat & Fish Awards' winning logos have been used for over 20 years by all supermarket groups, suppliers and processors to drive sales.
To be in with a chance to do the same, submit your product entries by Friday 25 May, for judging in early July. If you want to enter a processing and supply category, you have until Friday 8 June to do so.
All finalists will be announced in mid-July and the winners will be announced at the Soho Hotel, London, on Monday 10 September at an exclusive VIP event.
To find out more, visit supermeatandfish.co.uk .
With recent launches ranging from Wagyu meatballs to Tomahawk steaks, Aldi has put a big focus on premium innovation in its fresh meat aisles, and is growing ahead of the market with value sales up 16.9% as a result. At the other end of the scale, Asda and Tesco are outperforming the other major mults, having relaunched their value fresh meat ranges under 'farm brands' in recent years. "We've seen a real growth at the top and bottom of the market with the relaunched value ranges continuing to perform solidly and new premium launches, particularly in the discounters, helping to drive volumes," says Moniz.

Premiumisation has been a key driver behind the turnaround in the fortunes of bacon and sausages. Having plummeted in the wake of the 2015 WHO report claiming processed meats were carcinogenic, bacon and sausage volumes are up 1.9% and 0.7% respectively over the past 12 months, providing "a much needed boost to the market offering quick, easy and tasty meals that don't stretch the culinary skills of consumers," says Moniz. This is largely down to a swathe of health-focused innovation helping counter concerns around fat content, heart disease and cancer.

"We're seeing bacon and sausage growing ahead of fresh pork driven predominantly by welfare, artisan and craft," says Nicola Hobson, head of insight at Tulip.

Innovations have included 'flexitarian' sausages, debuted by premium brands such as Finnebrogue and Debbie & Andrew's. These products made it into own label this January as Waitrose rolled out a range containing 35% fruit, vegetable and pulses.
"Increased awareness of healthy, balanced eating has driven change in ready meals NPD"
The real success story for sausages, however, has been chicken. Pioneered by premium brands, chicken sausages hit the mainstream this year as Richmond launched its own version containing 30% less fat per 100g than its thick pork sausages. "Chicken sausages are a sub-segment worth £18.4m, up 48% year on year. It's absolutely the space to be in at the moment," says Dawn Spencer, Kerry's marketing director for meats.

Chicken sausages don't just deliver on health, they also appeal to shoppers looking to get a bit more experimental with their midweek meals, she adds. "When you think about sausages you think of sausage and mash, but chicken sausages pair well with sweet potato or even rice and couscous."

Bacon suppliers, meanwhile, are using innovation to address some of the most pressing health concerns facing the segment. Northern Irish supplier Finnebrogue claims it has slashed the cancer risk from bacon by removing nitrites, which the WHO held responsible for the carcinogenic effect of processed meats. The brand's Naked Bacon, which hit shelves in January, is the culmination of 10 years of R&D and a £14m investment, which saw Finnebrogue work with a Spanish chemist to develop a natural flavour using Mediterranean fruit and spice extracts.

It follows the launch last year of the UK's first Raised Without Antibiotics rashers from high-welfare bacon brand Spoilt Pig. The RSPCA Assured range, which comprises Dry Cured Smoked and Unsmoked Back Bacon and Dry Cured Smoked Streaky Bacon, comes from pigs raised in a unique farming system developed with Karro-owned Brydock Farms. Piglets are farrowed outdoors before being brought indoors at weaning age, and kept at low densities on deep-straw bedding with natural ventilation, which the brand claims reduces the risk of illness, meaning 85%-90% of pigs in the herd never need antibiotic treatment. If they do, they are given it on an individual basis and processed separately as regular RSPCA Assured pork and bacon.

Having begun in bacon, this innovation is now spreading into fresh pork, with the Black Farmer launching a range of antibiotic-free fresh pork products - comprising a pork belly joint, pork belly slices, pork fillet medallions, pork loin chops and steaks, and a pork shoulder joint - in Ocado last November.

With millennials more likely to be concerned over the ethical and environmental impact of meat production than older shoppers, this sort of supply chain innovation - as well as healthy and convenient NPD - will be crucial if the industry is to fend off meat alternatives in the future, says suppliers.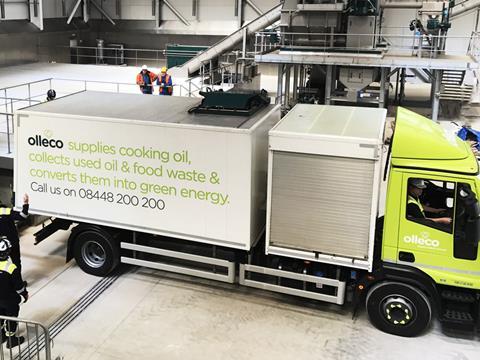 Meat processors putting in the effort on sustainability
Sustainability matters. As meat faces mounting competition from alternative proteins, the industry is working hard to prove it can meet consumers' ethical and environmental expectations.
Britain's biggest meat processors have boosted their credentials over the past year. Pork and chicken producer Cranswick, which launched its Second Nature sustainability strategy in January, switched to 100% renewable energy in March and has pledged to become a zero food waste business by 2030.
It has also signed up to Courtauld 2025 to "deliver an ambitious 10-year voluntary agreement that brings together leading organisations committed to reducing the environmental impact of food and drink across the supply chain".
Plus, Cranswick is a member of the UK Plastics Pact, led by Wrap, and has pledged all of its packaging will be 100% recyclable and sustainably sourced by 2025, with its use of plastic packaging slashed in half over the same time period.
ABP, another member of the pact, says packaging is at the "core of innovation for 2018", with recyclable, reusable and sustainable alternatives as well as a number of packaging reduction projects already under way. "These include working with packaging suppliers to eliminate unnecessary laminates and additives to ensure our packaging can be recycled alongside similar plastics without contaminating waste streams," says a spokesman.
By 2020, ABP has pledged to reduce water consumption by 50%, reduce its carbon footprint by 30% and reduce electricity use by 40%. This year, its renewables division Olleco acquired a second anaerobic digestion facility in Buckinghamshire, which has the capacity to process 96,000 tonnes of food waste each year, producing up to 3.2Mw of green electricity and 4.8Mw of renewable heat – enough to power 6,000 homes.

"Innovation is not, and must not, be limited to product but embrace all elements of the supply chain," stresses Hobson, who says Tulip is adopting best practice across everything from productivity and welfare to genetics, feed, housing and antibiotics controls. "As an industry that is mindful of sustainability and health, we need to ensure the focus is on quality before quantity."

The industry must also "find innovative ways to engage younger consumers in a positive way, using technology & social media," says Brisby. In other words, it's time for meat to fight back against the haters, and prove it's got an important place in a healthy and ­sustainable diet.