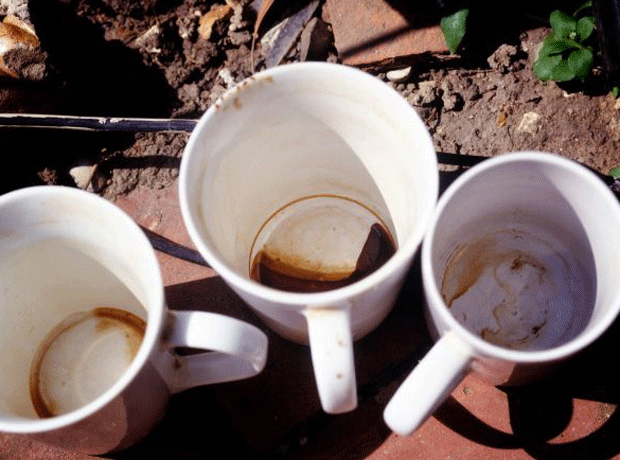 Camomile, peppermint and fruit tea might not be enough satisfy your average builder come tea break, but away from the building sites of Britain our tastes are becoming increasingly exotic. As mainstream tea continues to go off the boil (with a few notable exceptions, such as Yorkshire Tea), sales of green and fruit & herbal teas are steaming ahead, with value sales up 19% and 15% respectively over the past year [IRI 52 w/e 22 June].
This growth is flattering a wider tea category in which value is up 2.7% - thanks mostly to inflation and growth in posher, pricier tea - but volumes are flat [Kantar Worldpanel 52 w/e 9 June]. Indeed, the strong overall performance of hot beverages, which is up 6.4% in value and 4% in volume, is largely attributable to the continued robust performance of coffee, which has posted much more balanced value and volume growth this year after last year's commodity-driven value rise curtailed volume growth.
PG Tips and Tetley woo key audience
After cutting ad spend by 55%, PG Tips is hoping sponsorship of ITV's lunchtime show Loose Women will help reverse its volume decline.
Tetley is the worst performer of the top 10 despite upping spend and launching two TV sponsorships, of ITV's Saturday Farm and C5's Sunday family movie. However, the brand says ads for its Blend of Both variant have paid off, with sales enjoying a 40% boost following one ad run.
Above the line activity has been crucial to the success of Yorkshire Tea in the past year, despite a slight dip in traditional ad spend. As well as being the official tea of the England Cricket Team, the brand is putting growing investment behind digital and social media. Facebook is a particular focus.
So why are green, peppermint and fruit teas faring so well while the market for the traditional cuppa and, to an even greater extent, malted drinks, is cooling off? How have some of the traditional tea brands managed to buck the downward trend? And how has coffee managed to pull off such impressive value and volume growth?
Our taste in tea has certainly diversified. "If you look back 15 years ago, you'd find that the average consumer would be drinking three or four cups of tea a day," says Jonathan Chiu, MD of Make Mine A Builders. "Today they might be starting the day with a cup of tea but after lunch they might be having a peppermint tea to aid digestion and finishing the day with something like a camomile."
There are a number of factors at play here. "The health driver is really key," says Heather Hartridge, marketing director at Twinings, which last October relaunched its Fruit & Herbal Infusions range and unveiled 23 new products. "Health and wellbeing continue to account for a considerable part of our growth as people switch away from products with caffeine and drinks with milk."
But that's not all. Keeping prices low has played a crucial role in fruit and herbal tea's growth. "You don't have to pay that more to get a different, more exciting, adventurous brew," adds Hartridge, who says the Infusions base price weighs in at 6.5p a bag, compared to around 4p for Twinings English Breakfast and 1.9p for your average mainstream brand. "That's not a big cost for the consumer having a very different tea experience."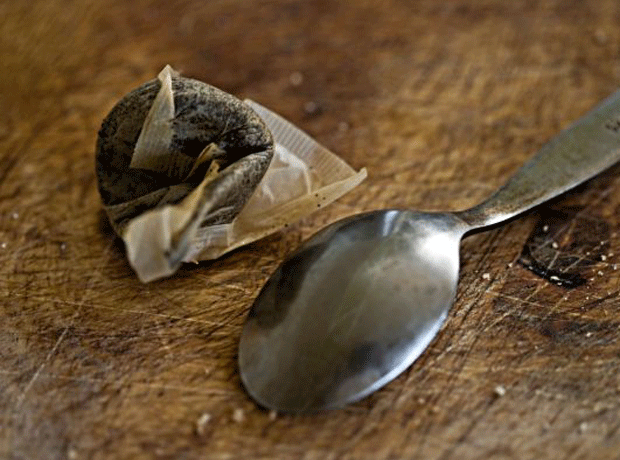 Mainstream tea
Conversely, mainstream tea is a particularly price-sensitive market. The 7% decline in Fairtrade tea sales announced this week (see p10), reflects the fact most consumers are unwilling to pay over the odds for a traditional cuppa. It is also likely to fuel calls for tea to be established in the minds of consumers as more than just a cheap commodity.
Not that the many mainstream brands have done much to change that perception of late. For example, 75% of PG Tips' sales have been on deal in the past year contributing to a 5.2% fall in average price [IRI]. While this helped raise volume sales by 4.8%, it was at the expense of value, which fell 0.7%.
"The majority of tea bought last year was on promotion. This can't be sustained…"

Andrew Pearl, Tetley
As cost pressures continue to mount for manufacturers, it appears some are sacrificing margins in pursuit of market share gains. "One of the biggest challenges for a manufacturer is the level of promotion in the category," says Andrew Pearl, Tetley's director of shopper & customer marketing. "The majority of tea last year was bought on promotion, but this level can't be sustained if we're to achieve healthy growth and compete in a fair market."
As such, Tetley has scaled back volume sold on deal from 74% to 71%, contributing to an 8.5% hike in average price [IRI]. The impact on Tetley's sales seemed inevitable: value has slumped 9.9% on volumes down a whopping 17%. Tetley has since enlisted a new advertising agency to help boost sales, through what Pearl calls "smarter marketing".
Marketing has certainly been key to the success of Yorkshire Tea, which with value growth of 10.9% on volumes up 8.5%, is the only major tea brand to have achieved value and volume gains. Impressive stuff, especially considering that the brand's average price has inched up 2.2% [IRI] in the past year.
"The mainstream tea market is declining in volume and value, so bringing in new drinkers isn't going to happen anytime soon," says Kevin Sinfield, marketing manager at Yorkshire Tea. "Our focus is to leverage the quirky and eccentric characteristics of Yorkshire Tea through advertising, which we're spending increasingly on digital channels, to make us stand out and drive switching from our competitors."
"Half-price deals seem to be coming in more and more share is just being stolen back and forth"

Jonathan Chiu, Make Mine a Builders
Of course, it's important a brand has something exciting to talk about. Yorkshire Tea has, says Sinfield, pointing to the backing given to its 'For Hard Water' variant in the past year: "Yorkshire Tea for Hard Water is a special blend of teas that work brilliantly in hard water, so you get a proper brew, no matter where you live. We've been working hard this year to improve the distribution of this product, resulting in great uplifts in sales, particularly in London."
An even bigger irony given the overall poor performance of builder's tea is the impressive growth posted by Make Mine a Builders, which has seen sales leap 27.2% over the past year, claims Chiu. It's done this by staying close to its roots and not being tempted down the path of premiumisation.
The brand has plumped for inventive, cost-effective marketing rather than the deep-cut promotions currently characterising the market. "It's certainly very aggressive at the moment," says Chiu. "Half-price deals seem to be coming in more. But deals like this are not about growing the category share is just being stolen back and forth."
The UK hot beverages market is up 6.4% to £1.9bn with growth driven by price increases ahead of the inflation rate, with market penetration static at 98%.
The branded sector has recovered from its volume decline last year, demonstrating volume growth of 4% this year. Value growth in own label has slowed from 12% last year to just 3%.
Instant coffee is still the largest sector in value terms but roast and ground coffee has once again seen strong growth, driven largely by new shoppers buying in, and heavy innovation in pods.
Within tea, the static performance of standard tea has been offset by year-on-year value increases in fruit, herbal and green teas, driven by rising commodity prices and an influx of shoppers to these sectors.
Siu Hoang, Kantar Worldpanel
Rather than getting involved in the promotional warfare (a battle the brand would be unlikely to win, given the size of the competition), MMB has stuck to a lower base price. "Consumers are hurting at the moment and we know they are being squeezed," says Chiu. "We know there's quite a big gap between own label and the brands and that's where we try to position ourselves. But that's not a decision that's made in isolation - our price reflects the fact that we are offering a proper, no-nonsense cuppa."
Others agree with Chiu that mainstream tea still has potential. Twinings attributes its 10.4% value growth on volumes down 6.5% [IRI] to the increasing importance not just of overtly premium tea but also more premium variants of mainstream tea, which is why this February, it launched Everyday Tea, an added-value mainstream tea.
"The mainstream tea category has lost its sparkle," concedes Neil Manders, Twinings' commercial director. "Everyday Tea will encourage consumers to trade up, which in a market that's become commoditised through a share steal game is the only way to unlock value growth. We are investing £9m in 2013 to persuade consumers to pay a little bit more for the world's best quality tea."
The campaign, which launches this autumn, includes TV ads for Everyday Tea and English breakfast teas with the strapline 'gets you back to you' and 250,000 in-pack samples of Everyday Tea.
The posh push
Other big brands are also trying to escape the commodity trap by premiumising their offers. Tetley, for instance, has been giving greater support to brand variant Best of Both over the past year in a bid to encourage drinkers to trade up and tap the growth in green tea. In February, it encouraged consumers to trade up to a whole new level, with the launch of Tetley Estate Selection, a luxury range of leaf teas grown in the foothills of Mount Kenya.
"The core of the market is cluttered with brands offering consumers very similar products, so the real role for premiumisation is to develop products that add value to tea sales and meet a specific need for the shopper which make them want to buy it, whether on offer or not," explains Pearl, adding that the NPD is bringing new shoppers to the category, with 40% of sales coming from shoppers who do not regularly buy tea.
"Promotions are having a limiting effect on the motivation for trading up within normal tea"

Kate Mitchell, PG Tips
But, as we have seen, regular tea drinkers are a thrifty bunch. For all Tetley's attempts to push posher tea, the brand's value sales are still in decline. Arguably the brand's cause hasn't been helped by the February addition of The Rich One to PG's premium range, which already comprised the Mellow, Strong and Fresh Ones.
The level of promotional activity on these standard tea brands' premium variants hasn't helped matters either."Promotional sales and depth of deal have increased over the last five years consecutively across the category and such promotions have a limiting effect on the motivation for consumers to trade up within normal tea," says Kate Mitchell, brand manager for PG Tips at brand owner Unilever. "To combat this, we are dedicated to adding value through encouraging consumption and placing emphasis on on-pack promotions and loyalty schemes."
Such schemes include PG Tips Cuppa Club, which launched in May and encourages consumers to collect 'PG points' from lids of PG premium packs and redeem them for tea treats such as two-for-one afternoon tea experiences and premium teaware online.
On-pack promos
Twinings is also hoping to add value through 'gift with purchase' offers including products such as tea caddies and teas sets. After launching three limited edition tea caddies to coincide with Mother's Day in March, the brand is preparing to launch loose tea Christmas caddies and Classic, Earl Grey and English breakfast Christmas caddies in time for the festive season.
Such tactics are not just the preserve of tea brands. Instant coffee brand Kenco is hoping a loyalty scheme will help bolster sales growth of 1% in value and 2% in volume [IRI] versus overall coffee category value growth of 8.7% on volumes up 7.3% [Kantar]. The programme allows consumers to collect points for eco-friendly products.
"We've become a nation of coffee drinkers despite the perception we all love a cup of tea"

Ben Reynolds, Lavazza
It might take more than a free eco-kettle to accelerate mainstream instant coffee's growth however. As in tea, strong category growth masks poor showings from mainstream brands and regular instant coffee in general, which has seen value sales rise just 1.9% on volumes down 7.4% [Kantar]. New posh variants are pushing instant coffee's overall growth, with premium and café-style offerings up 6% and 12.1% in value respectively and volumes up 4.8% and 12.1%.
Take Nescafé. The brand attributes its 6.8% value hike on volumes up 7.6% [IRI] to its super premium, micro-ground instant Nescafé Azera range, launched in April 2012. "The new range attracted sales of £10.9m in just over 12 months," says Graham Walker, trade communications manager at Nestlé. That means Azera has accounted for approximately a fifth of the micro-ground instant coffee sub-category's 54.3% value growth in the past year. Volumes are up 75.6% [Kantar]. "The premium category is one of the powerhouses behind instant coffee."
Strong coffee
Hence the launch off three new Azera varieties - Intenso, Latte and Cappuccino - in early 2013 and the addition of a premium 'barista style' blend to Nescafé's Gold Blend range in August. Unsurprisingly, rival Mondelez International is also putting its considerable weight behind premium instant coffee brands Kenco Millicano and Carte Noir Instinct.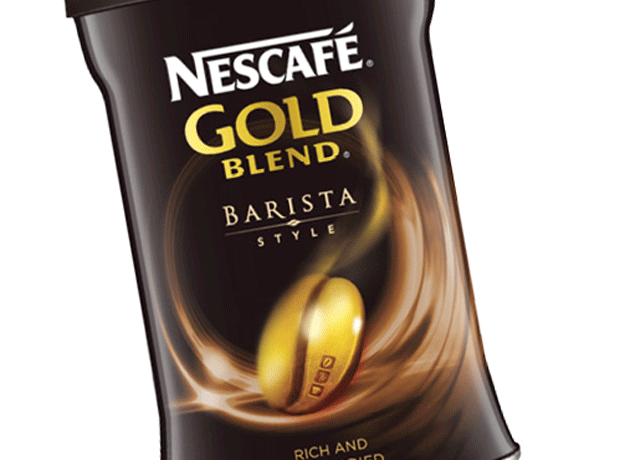 "We're continuing to invest heavily in our wholebean instant brands," says Susan Nash, Mondelez trade communications manager. She points to the £8m campaign that kicked off in March for Millicano featuring actor Rupert Everett and the June launch of Instinct ads directed by Tarsem - the renowned director of Pepsi's Britney Spears, Pink and Beyoncé ads - as proof of how the brands are trying to catch up with the market's current blistering pace of growth.
"Many consumers tend to favour products with provenance and a story behind them"

Guy Wilmot, Marley Coffee
Innovations like Azera, Millicano and Instinct clearly take their cues from coffee shop culture, but this isn't the only way the Starbucks effect is percolating down into the take home market. Roast and ground coffee is flying. It now accounts for 19.9% of the coffee bought in British grocers and its 13.7% growth on volumes up 10% [Kantar] shows no sign of slowing down any time soon.
"The UK has become a nation of coffee drinkers, despite the perception that we all love tea," says Ben Reynolds, in-home trade marketing specialist at Lavazza, which is taking on Starbucks and Costa with the launch of almost 400 coffee shops in the UK over the next decade. "The nation's palates are no longer content with sub-standard coffee."
Witness the rise of pod coffee. Although the sector accounts for just a 6.1% market share in value terms, sales are up 51.9%, on volumes up 43.6% [Kantar]. This hasn't escaped the attention of players such as Lavazza and Starbucks. The former claims to have realised 33.4% volume growth in its A Modo Mio capsules in the past year.
Firm ground
Starbucks says the September launch of the Verismo System coffee machine has been so successful that it will extend the range later this year. "Coffee pods are seeing the fastest growth in the coffee market," says Joern Staas, director of channel business development at Starbucks. "The Verismo System uses coffee and milk pods so our customers can recreate their Starbucks experience in the comfort of their own homes."
Coffee machine manufacturer Dualit, the only UK player with a patent to sell Nespresso compatible capsules, is so certain the growth in pods will continue it opened a purpose-built production plant in West Sussex this Spring. "This allows us to keep a close eye on capsule creation, boost UK production and bring jobs to the local area," says CEO Leslie Gort-Barten. "It has allowed us to bring the finest blends to the UK high street."
"Attractive packaging is essential. It's incredible own-label doesn't utilise it to its full potential"

Martin Armitt, Aimia Foods
Growing demand for quality coffee is benefiting smaller players that can appeal to consumer appetite for provenance, adds Harris Interactive director, Tania Page. "Coffee drinkers are becoming more like wine drinkers in the sense that they develop more sophisticated tastes and the desire to try different blends," she says. "Demand for more premium, pure origin beans rather than blends will continue."
Organic gourmet coffee brand Marley Coffee, launched in April 2012 by Bob Marley's son Rohan, agrees. "The UK is moving from a nation of coffee drinkers to a nation of coffee connoisseurs with a discerning palate for more complex taste and aroma profiles," says director Guy Wilmot. "Many consumers tend to favour products with provenance and story behind them."
It's also a tactic that could work for premium tea brands, believe experts. "For a new tea brand to be successful it not only needs to deliver on flavour it also needs to connect with consumers through engaging content," says Lisa Worthington, marketing manager at Tea India, which launched a three-strong range of chai teas in vanilla, masala and cardamom flavours in February. The brand is going after foodies with its 'you & I with a cup of chai' Facebook campaign, in which TV chef Ravinder Bhogal created 12 recipes using the Tea India range, including chai cherry tiffin and spicy black tea cookies.
"One recipe is shared weekly with the Tea India Facebook community," says Worthington. "The consumer response has been incredible with great feedback on the flavour delivery of the product."
Ahmad Tea is another tea brand keen to push its premium credentials. With main markets in the Middle East and Russia, the English company is hoping to expand its presence here in the UK and is currently in talks with retailers regarding listings for its range of black, herbal, fruit and green teas. Premium cues are at the heart of the brand, says director Karim Afshar. "Every tea is tasted four times by a senior taster before it is approved for
sale," he says. "I believe we have a tea to suit every occasion and every mood."
Own label
Own-label beverages have a different challenge on their hands. While deep promotional activity by the big brands has stolen share from own label, which has suffered a 3.6% decline in value and 5.6% fall in volume in the past year [IRI], own label still holds plenty of potential in both tea and coffee, believe experts. But innovation is key.
"Own label has a great deal of untapped potential, but the missing ingredient has been innovation," says Martin Armitt, marketing controller at own label supplier Aimia Foods. "Well-designed, attractive packaging is essential so it's incredible that the majority of own-label retailers don't utilise packaging to its full potential. Glass containers are nearly always round and fairly generic, yet brands develop fantastic pieces of art to reinforce their position of purveyors of the highest quality."
There's been no shortage of innovation in hot chocolate of late. NPD has helped make it the market's star performer with value sales up 12.4% on volumes up 9.4% [Kantar]. "Already a staple product for chocolate lovers, instant hot chocolate remains a key player in the hot beverage market," says Michelle Frost, general manager at Mars.
This month, Mars will relaunch its Galaxy drinking chocolate range in a bid to sustain what it claims is already market beating growth. Galaxy Instant and Galaxy Frothy Top have been reformulated with more cocoa for a more chocolatey taste and their packaging has also been revamped. "Innovation and variety remain the key factors in maximising hot chocolate sales," adds Frost.
Options is hoping to maximise those sales with the August launch of Option Additions, a Belgian chocolate drink with a choice of marshmallows and chocolate crispy toppings, and Cadbury Wispa entered the market in February with the launch of its first hot drink, Wispa Hot Chocolate.
"The launch of Wispa Hot Chocolate is being supported by a huge £3m marketing investment, including a 30-second TV ad launched in April which introduced the brand's own frothy celebrity, the Frothy Beast," says Jillian McCall, senior brand manager for hot chocolate at Mondelez International. "It featured in high-profile prime-time slots including Britain's Got Talent. We were the first manufacturer to invest so heavily in ATL activity in the hot chocolate segment for several years."
Gourmet beverages
The growth in drinking chocolate is partly to blame for the troubles malt drinks have been experiencing. GSK hopes reformulating and repackaging Horlicks will help pep up the brand, while Twinings' plan for Ovaltine is to communicate its healthy credentials. However, hot chocolate's growth is fuelling an entirely different category: 'extras' such as chocolate sprinkles and marshmallows.
"Outlets are starting to understand there's no price threshold on gourmet hot drinks"

John Young, Orchard Valley Foods
"Sales of our sprinkles are increasing steadily," says John Young, sales manager for foodservice and wholesale at Orchard Valley Foods, pointing to the company's 65% growth in toppings such as caramel cubes and chocolate-coated honeycomb in the past year.
"Outlets have really started to understand that there's really no price threshold on a gourmet hot beverage, which allows them to go to town with posh toppings. Think Halloween shimmer strands, red, white and green shimmer pearls for Christmas and strawberries & cream mini crunch for summer."
Although perhaps not on your average building site.
Tea troubles: a spotta bother for the traditional cuppa
1

Currently reading

Tea troubles: the cuppa goes cold

2

3

4

5

6

7

8