The Italians have an expression: 'fare una spaghettata'. And it means more than its literal translation (to eat spaghetti); it's shorthand for spending quality time with friends, or even one's special friend.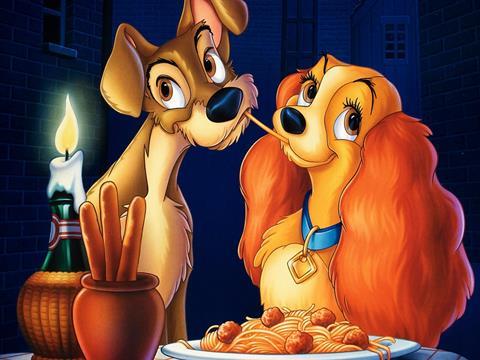 But Brits' love affair with pasta has hit the rocks this past year. They've bought nearly two million fewer kilos [Kantar Worldpanel 52 w/e 30 July 2017], ending four years of volume growth. Brits have eaten 600k fewer kilos (-1.6%) of spaghetti and 4.4 million fewer kilos (-5.3%) of dry pasta shapes.
Pasta's decline, of 1.2% on volumes down 0.9%, comes in spite of a fall in price contrary to the inflation we're seeing elsewhere in grocery. Pasta sauces are in even hotter water: value is down 6.4%; volumes 4.1%. Is all this a rough patch or something more serious?

"The pasta and pasta sauces category is close to becoming a category in crisis with growth a real struggle," says Richard Taylor, managing partner at branding agency Brandon, which lists Italian pasta brand Cook Italia among its clients. "The category has become commoditised with few brands offering anything new or exciting."

Indeed, brands are losing out to own label hand over fist. Sales of own-label pasta are up 3.2% on volumes up 1.4%; own-label pasta sauces are up 3.3% on volumes up 3.8%. That growth, driven in part by the rise of the discounters, is worth £13.7m. In the supermarkets, just one of the top 10 brands (Loyd Grossman) is in growth [IRI 52 w/e 19 August 2017]. Similarly, only one of the top five pasta brands (Buitoni) has achieved growth.
"All retailers have cut back on range except Morrisons. Own label is growing share of space"
"All retailers have cut back on range except Morrisons, and Tesco and Asda have made the biggest cuts," says IRI senior insight manager Neya Juniper. "As retailers have reduced range, own-label products have been protected more than brands - therefore they are growing share of available space in-store at the expense of higher priced brands."

Morrisons' new own-label It's Fresh cut pasta has delivered almost £2m growth, boosting the retailer's pasta sales by 2.7% in value [Kantar]. "Own label has done a better job at innovating," says Hamish Renton, MD at HRA Food & Drink consultants. "There are some real issues for the brands here."

Particularly in light of the growth of the chiefly own label-reliant discounters. For example, Aldi has seen a massive increase in category value of 37.4%, thanks in part to its premium Specially Selected range of pasta, which enjoyed value growth of 213%, says Kantar analyst Cheryl Choo.
Price
"The discounters have been performing consistently well as shoppers opt for cheaper choices in response to inflation," says Choo. "Consumers are putting more of a focus on lower prices and this is exacerbated by the lower rate of promotions across the category, which has resulted in shoppers being even more inclined to buy cheaper own-label lines to get more value for money."
Pasta & Pasta Sauces Category Snapshot 2017
Brands are trying to beat own label at its own game, with prices down pretty much across the board. The average price of branded pasta is down 4%; for branded sauces prices have fallen 2.1% [Kantar]. "The lever of price is being overused in the category," adds Renton. "What brands need to do is put added value in and create new growth areas."
"Consumers are putting more focus on price. They're more inclined to buy cheaper own label"
In short, they need to innovate. After Mars made the unprecedented move of advising shoppers to only consume some of its Dolmio pasta sauces once a week due to their high sugar, salt and fat content in April 2016, the company is pioneering a new growth area with the launch of Dolmio Chicken Tray Bake in August. The four-strong range of 150g pouches of sauce is designed to be poured over chicken and vegetables and cooked in the oven, and the NPD has already delivered £94,000 in sales since launch [IRI].

Dolmio has also launched products aimed at addressing two of the biggest factors affecting the category: the rise of smaller households and therefore growing demand for smaller, more convenient packs; and increasing concern over how much sugar convenience foods contain. Dolmio has added a five-strong range of no added sugar pasta sauces designed for two people and a no added sugar version of its bolognese sauce.

"It's been a busy few weeks for Dolmio with the launch of several pieces of innovation tapping consumer trends for even healthier choices, as well as opening up new meals for Italian sauces with the introduction of Chicken Tray Bake," says brand manager Ian Nundy. "It's great to see that translating into value growth for Dolmio and the Italian cooking sauce segment in the last 12 weeks."

The NPD might have buoyed the brand in the last 12 weeks but the longer term view is less flattering. The category's biggest pasta sauce brand, is down by more than £12m, with sales dipping below the £100m mark [IRI]. Volumes have also plummeted.

Dolmio isn't the only brand dogged with health problems. In October two of Saclà's pesto sauces were named and shamed for containing more salt per serving than a McDonald's hamburger, and such claims are likely to force manufacturers to pay greater attention to salt as well as sugar. Napolina and Homepride are also in steep decline as consumers move away from ready made sauces. They've lost £1.9m and £3.1m respectively [IRI].

"We are seeing shoppers who are on the lookout for healthier choices and as a result, in [more] instances, families are making their own sauces from scratch," says Yilmaz Erceyes, brand director for cooking sauces at Premier Foods, whose brands include Homepride and Loyd Grossman. "This has of course had an impact on sales."

The scratch cooking trend and demographic shifts are arguably having more of an impact than low sugar NPD, with IRI's Juniper pointing out that such products still account for a fraction of the total market. "At the moment no-added-sugar sauces represent just 0.3% of value sales, but this is likely to grow, with Dolmio strengthening the offer in this sector," she says. "As with all innovation, it will take time to see whether shoppers enjoy the taste enough to switch permanently away from their favourite sauces."

Getting the format right is crucial, of course. Premier's Lloyd Grossman sauces have grown 5.3%, on volumes up 6.2%, a fact Erceyes puts down to the pouch format. "Pouches are the only format within the cooking sauces category that is in growth and our Loyd Grossman brand has championed this style of packaging for several years," he says. "We launched our premium Loyd Grossman Italian range in pouches last year to serve two people, as the number of smaller households continues to increase. This has contributed to the brand bucking the trend and remaining in growth."
"No-added-sugar sauces represent just 0.3% of value sales, but this is likely to grow"
Another way for brands to add value and set themselves apart from own label is through flavours. Earlier this year fresh pasta brand Ugo launched a Pasta Plus range of filled pasta featuring herb butter specifically to differentiate itself from own-label ranges.In January the company is rebranding its gluten-free range of pasta under the name Ugo Thrive, accompanied by the launch of a pumpkin & sage raviolini free from gluten, egg and dairy and suitable for vegans.

"Retailers are beginning to cut down on the resources they spend on NPD, which means that own-label development has become less frequent and innovative," says Ugo's commercial director Sophia Cooke. "This paves the way for brands such as Ugo to become a driving force in the market and take a lead when it comes to new trends and innovations."
Fresh pasta
While total sales of fresh filled pasta, the category's biggest sector, are up 2.3% [Kantar], it's worth noting that this is being driven entirely by own label. "Fresh pasta is growing through increased distribution in store and higher prices, and own-label premium chilled pasta is seeing prices that are significantly higher than average," says Juniper. "Retailers have an opportunity to really drive own-label premiumisation through flavours, ingredients and packaging, and realise higher prices for a more luxurious meal occasion. Chilled communicates 'fresh' and shoppers may feel that fresh ingredients are worth paying a little extra for."

In fact, some retailers are emulating fresh products when it comes to their ambient NPD. Waitrose has launched 300g pouches of sauce in flavours including bolognese and pomodoro in its Waitrose 1 range, which come in clear pouches of the type often used in fresh to showcase the contents.
Innovations in Pasta & Pasta Sauces 2017
Some might perceive that fresh pasta and sauces are more luxurious, but dry pasta brand Barilla's brand manager Irene Ippolito, says dry has a number of advantages. "Dried pasta will always remain the heart of the pasta market with a more competitive price, longer shelf life and most of all the 'al dente' bite that a high quality dry pasta can offer."

Indeed, the best performing pasta sector is dry Fusilli, where value sales are up 15% on volumes up 23.9% [Kantar], thanks in part to a big fall in price. Napolina reckons education around the different usages for different types of pasta is key to driving long-term growth. "We've invested in on-pack communication and merchandising pasta alongside suitable sauces," says marketing director Neil Brownbill. "Thin and long pasta such as spaghetti is more suited to light tomato-based sauces, and more complex shapes such as fusilli are better served with thicker sauces."

Which means one way of rekindling Brits' love of pasta could be changing how we eat it. Could spag bol's days be numbered?