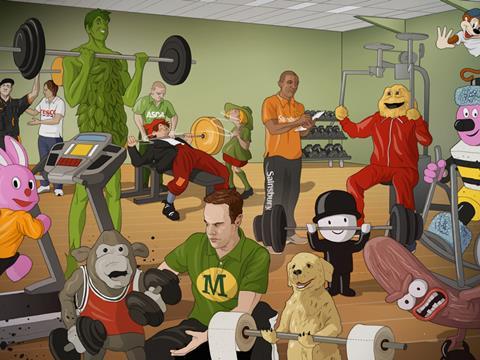 No pain, no gain. Or so the saying goes. But there's been no end of pain for Britain's biggest grocers and their suppliers this past year, and not so many gains. The big four are losing share as they cut prices to compete with the discounters and deflation tightens its grip on the economy.
A year ago, the big four's combined share of the market was 71.3%. Now it's 70.3% [Nielsen Total Till 52 w/e 7 November 2015] as Aldi and Lidl continue to run rings round their rivals. Aldi's sales have surged by more than a fifth over the past year, Lidl's by almost 15%. They now account for 10.2% of the market, and counting. Their success is thanks in part to lean, duplication-free ranges of mostly own-label goods promising the quality of brands at a fraction of the price.
That's bad news for brands. And as the big four look to compete against the discounters, fat is being trimmed from ranges in rationalisation programmes such as Tesco's Project Reset and Asda's Project Renewal. As a result, there have been big losses in this year's Top Products Survey: Asda axed Hovis's biggest loaves, which make up 70% of the brand's total sales; Tesco culled Carlsberg, costing the brand an estimated £60m a year. And so forth.
But, as we reveal over the next 153 pages (our biggest ever Top Products Survey, beefed up to 112 categories and accounting for £110bn worth of products), some fmcg suppliers have managed to grow in spite of these challenging conditions. Who are these lean, mean selling machines? How are they in such good shape? And who's looking flabby?