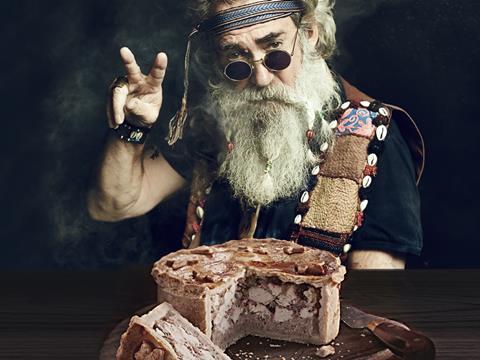 When it comes to savoury pastries and meat snack sales this year, it's all gravy. Despite the rise in veganism and growing numbers cutting their meat intake, shoppers have added £34m to the market in the past year [Kantar Worldpanel 52 w/e 13 August 2017]. That's a 2.8% spike on volumes up 0.5%.

It seems Britain's growing aversion to meat can be remedied with the simple addition of gravy and pastry. Hot pies, quiches, pork pies and sausage rolls are all growing ahead of the market. In fact, Brits have munched through an extra 5.5 million packs of hot pies; the sector is up 5% to £271.3m on volumes up 3.6%.
And if everything's pukka in pies and pastries (indeed, the Pukka brand says it's attracted an extra 580k households in the past year), it's positively booming in meat snacks. Sales are up 6.7% to £47.3m on volumes up 9.8% as brands have made their way from supermarket clip strips to prime front-of-store snacking fixtures and launched a growing range of innovations including salmon jerky and duck fritons.

Brands can take most credit for the rise in meat snacks (they account for 87% of sales) but the wider market belongs to own label and its share is growing. So why are Brits eating more pastries & meat snacks and how can brands take a bigger slice of the pie?
"The chilled savoury pastry market is experiencing fantastic growth - one of the key reasons the sector continues to grow is that chilled savoury products are versatile and fit well with consumers' changing eating habits," says Kim Burgess, head of markets at Addo Food Group, whose brands include Wall's and Pork Farms. "They can be eaten hot or cold, they're filling and can be part of a meal or eaten as a meal in their own right."
"Chilled savoury products are versatile and fit consumers' changing eating habits"
Growing demand for convenient and versatile foods is reflected in many subsectors in this market. For example, sales of sausage rolls have grown 5.3% by value and 0.6% by volume; slices have surged by 5.5% on volumes up 5%. But for the most part it's own label that's cashing in - branded sausage rolls have actually lost 1.3% of their value as volumes have sunk 6.7%. Overall, own label is up 3.6% by value, 0.9% by volume; brands are up 0.8% on volumes down 0.3%.
Note the stronger value performance. This is partly being driven by the inflation we're seeing elsewhere in grocery, but a more general trend towards more premium pastries is also at play. Kantar analyst Chloe Ashe notes that premium own-label NPD has given the sector a shot in the arm, with upper tier lines up 19.7% year on year. She points to triple-digit growth for the Waitrose 1, Asda Extra Special and Aldi Specially Selected ranges.
Premium own label
"These retailers have carefully developed their premium own-label offerings, adding value that consumers are willing to pay a premium for, allowing them to reap the benefits of a higher price point and drive penetration," says Ashe. "Key sectors for premiumisation have been hot pies, pork pies, sausage rolls and scotch eggs."

Aldi is among the best performing retailers with category value sales up 26.2%. The discounter's Specially Selected range, which includes such offerings as a chicken, ham, leek & chardonnay pie and steak & claret pie (rsp: £2.99), has grown £7.3m in the last year as shoppers treat themselves to increasingly luxurious offerings. Asda's Extra Special range has also seen notable success with sales up £2.8m, helping the retailer increase its value sales by 1.4% [Kantar].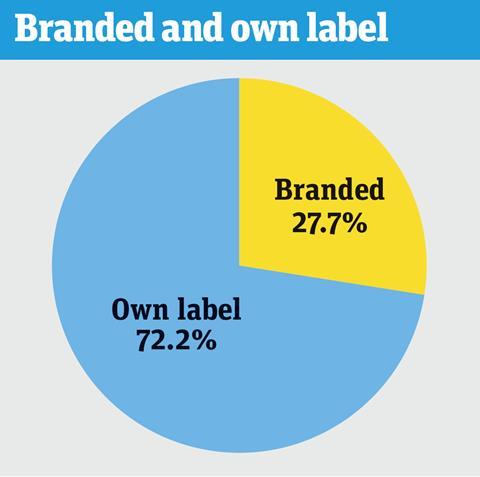 And the fact is Brits love a good pie. "In an average week pies are consumed by 6% of the population," says Richard Cooper, category controller at Pukka Pies. The company recently launched a Posher Pukka pie range, and this year invested £8m in the brand's biggest ever marketing campaign, Everything's Pukka. The campaign includes a TV ad targeting mums and putting Pukka's all-steak pie - which now features a 'deeper fill' and a new glaze giving a more homemade appearance - at the heart of the family evening meal.
"There's an opportunity to re-engage people with pies as an evening meal occasion and the group of consumers really key in doing that are the families with children over the age of five," says Cooper, who adds 2017 has been a record year for the brand, with Nielsen putting Pukka's sales at £26.1m, up 14.9% on volumes up 13.8% [52 w/e 9 September 2017]. "The opportunity for us is to bring these occasions to life and if we're going to grow this category we need to be going after the right consumer groups."

But it's not just the evening meal occasion players should be going after. The on-the-go market is increasingly lucrative for savoury pastries and meat snacks, with many of the market's major players adapting products and pack sizes to appeal to shoppers eating on the hoof. "The traditional working day is a thing of the past, which has led to no fixed meal times," says Addo's Burgess. "Breakfast now merges into brunch, and brunch into lunch and so on. This has provided an opportunity for innovation in the food-to-go market."

This year Addo has launched a raft of NPD under its Wall's and Pork Farms brands aimed specifically at on-the-go shoppers, including 'snap packs' of Wall's sausage rolls and a limited-edition Thai pork pie under the Pork Farms brand.
"The traditional working day is a thing of the past, which has led to no fixed meal times"
Bestselling savoury pastry brand Ginsters says it has attracted almost one million new shoppers in the last year and penetration is at its highest since 2014, a performance it puts down in part to a new listing in Tesco Express's £3 lunchtime meal deal.

"We do believe that multiple retailers need to make more of the front-of-store opportunity for lunch to go and the convenience sector is ahead of the game in this respect," says Ginsters marketing director Mike Smith. "Hot food has a key role to play in lunch on the go and Ginsters' foray into this sector is going to be an interesting one to monitor."
Savoury pastries & meat snacks category snapshot 2017
On the go
North West pie brand Holland's Pies launched new packaging in November, repositioning its pies and slices as snacking choices for the first time with enhanced on-pack details and a Micro 2 Go logo to flag up its new microwaveable shortcrust pastry, launched in March.

"We know that on the go is a key area for meat snacks and savoury pastries, and we're seeing a need for these products to be available throughout the day as well as at key meal times," says Neil Billingsley, commercial director at Holland's Pies. "In addition to the packaging changes, we're significantly reducing the case sizes to improve standout positioning on shelf and ensure the product is displayed clearly while using the space effectively, especially for smaller stores."

Where the product is displayed is crucial when it comes to meat snacks. Although the sector is the market's best performing subcategory, meat snacks are yet to find a permanent home in many of the major mults.Sometimes found on clip strips in beer and wine aisles, sometimes merchandised next to crisps and nuts and sometimes sold alongside other snacks at the front of store, meat snacks are something of an anomaly in the category.

"Winning retailers have recognised that visibility is key, both in and out of aisle," says Kieran Bansi, category and shopper marketing manager at Peperami and parent company Jack Link's. "Future-proofing the category and assigning space to recognise the growth meat snacks will have in the coming year is crucial if retailers are to capitalise on this growing trend. Clip strips are a great short-term solution for the category, but for jerky and biltong to prosper longer term they need a permanent home."
"We want to elevate the high-protein low-calorie meat snack offer by leading on taste"
With penetration of meat snacks under 25% there is plenty of room for growth in the sector, and huge potential for development. Players would do well to take inspiration from other bagged snacks sectors, suggests Max Rees, co-founder of new meat snacks brand The Curators and former MD of Metcalfe's Skinny Popcorn.
"If you look at popcorn, the category was pretty stagnant five years ago and it took a few exciting lifestyle brands, inspired by the precedent in the US, to turn it into an aspirational on-the-go snack that is now available in every format of retail," says Rees, whose four-strong range of beef jerky is due to launch in January 2018 with flavours including teriyaki spice and espresso kick. "We want to do the same for meat snacks, tapping an existing trend for high-protein, low-calorie snacks but elevating the product offer by leading on taste."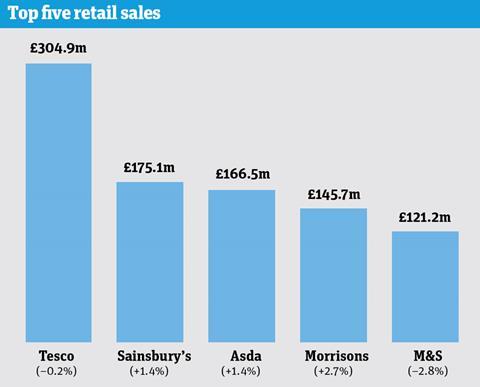 New flavours
The Curators are not the only ones coming up with imaginative flavour profiles. Over in the US, the spiritual home of beef jerky, more adventurous shoppers can chew on products such as sweet & spicy elk, Louisiana cajun alligator and lemon garlic turkey jerky. And that spirit of innovation is starting to take off on this side of the pond.

Meatsnacks Group launched a salmon jerky under its Wild West brand in October and added a fajita chicken jerky to its portfolio in November, both of which are listed at BP and M&S forecourts targeting on-the-go consumers. "Further expansion for the Meatsnacks Group will come from innovation with new proteins in the category, for example salmon," says Meatsnacks Group MD James Newitt.
Such NPD has forced the category stalwarts to shape up. In March, Peperami added a beef variant to its lineup, the first time the brand has introduced a new meat into the range for more than 10 years. Made from 100% beef, the NPD comes in classic and peppered beef flavours in multipacks, and the classic beef flavour is also available as a single stick. "The launch of Beef Peperami gives us the opportunity to not only re-engage with our original audience but target a new sector of meat snack lovers," says Peperami's Bansi.

We're still to see alligator or elk snacks make the mainstream here in the UK, but some market players are pushing the boundaries further nevertheless. For example, London 'gourmet' jerky brand Billy Franks lists Buffalo Hot Wing Turkey Jerky and super spicy Christ on a Bike Holy F**k Jerky among its bestsellers online, and posh pork scratchings brand Mr Trotter's suggests serving its wares with gooseberry sauce, guacamole or melted dark chocolate.

Many suggest the meat snacks market is ripe for an influx of more premium, gourmet brands. "Pork scratchings, for decades, have been cooked just the once, made from imported pigs, too fatty and hard to be combined with dips or chocolate," said Mr Trotter's co-founder Rupert Ponsonby back in April. "But Mr Trotter has, since launching in 2011, been created from 100% British pigs, all free to roam the field or barn. Their skin is thicker and more uneven than imported pork, and therefore undergoes a triple cooking process that adds porkiness and crunch."
Price tiers
The aim of such claims, clearly, is to justify the premiums certain brands are looking make. But Kantar's Ashe warns that retailers have a crucial role to play in the establishment of price tiers.

"In a category that appears to be premiumising, retailers also need to consider how they can create an environment where all price tiers remain relevant to stop ranges cannibalising each other," she says, adding that certain players would benefit from widening their ranges. "Lidl, Iceland, Aldi and Tesco all have opportunities to drive their performance and close their under-trade in this area. Considering what ranges and flavours they have will be the key to achieving this."
"Retailers need to create an environment where all price tiers are relevant"
Indeed, many pastry brands are experimenting with flavours and formats to attract new consumers. See Pork Farms' Thai Style Pork Pie and Square Pie and Holland's smaller format launches for proof. Square Pie head of grocery Luke Morgan says the brand will be supporting such developments with greater use of deals in the coming year. "Whilst we won't be moving to deep discount, we will be offering more compelling reductions with supported activity to really gain buy-in to our brand," he explains.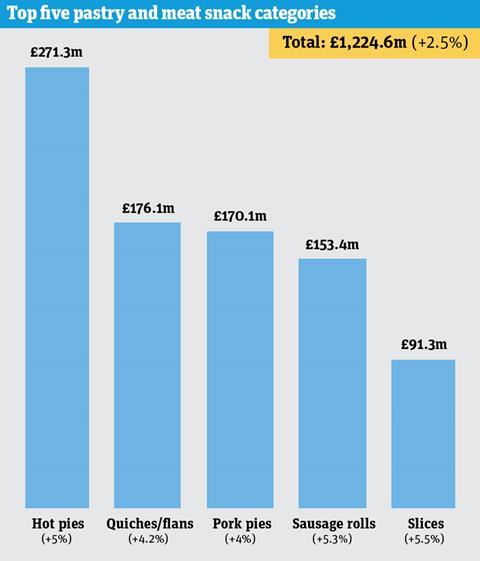 Higgidy, meanwhile, says new recipes inspired by foreign cuisines and health trends will continue to be a focus. "Innovative flavour profiles are driving growth," says the brand's MD Mark Campbell, adding that Higgidy's new Paneer, Coconut & Spiced Chickpea and Moroccan Spiced Aubergine Pies, and Turmeric Spiced Cauliflower Veggie Rolls have proved a hit in the past year. The eagle eyed will spot a common theme in these three products. "Vegetarian products now make up 60% of all our sales," says Campbell. "We see massive continued growth in the meat-free section of the category."

In other words, the veggie revolution is coming to savoury pastries too.