Forget tea. Prosecco is Britain's new tipple of choice. As a nation we've bought 39 million litres of the Italian fizz from the supermarkets in the past year [IRI 52 w/e 30 January 2016], splashing out £365.7m for the privilege.

Prosecco's 37.4% growth, on volumes up 37.1%, is worth £99.5m. But it's not the only part of the market in growth. In fact, all major wine types are up in value and volume. Combined sales of still and sparkling wine have surged 3.8% on volumes up 3.3% [Kantar Worldpanel 52 w/e 3 January 2016], making wine one of booze's strongest sectors.

So what has turned Britain into a nation of wine lovers? What's driven overall wine prices up 0.5%? And with deflation gripping the wider grocery market, what are the sector's prospects for further growth in 2016?

It's hard to overstate the importance of the Italian connection. According to Kantar, Brits knocked back just six million litres of Prosecco in 2012 [52 w/e 20 January 2013]; volumes have since grown fivefold (or by even more, according to IRI, whose data is based on till roll data rather than a consumer panel).

Prosecco is a rare good news story for own label, which is taking a hammering in the price war. Thirty per cent of Prosecco sales in the major mults, not including the discounters, are own label [IRI]; the sector's biggest 'brand', accounting for 17.3% of sales, is Tesco exclusive Plaza Centro, up 50.6% on volumes up 54.1%.

But unlike recent years, when Prosecco's growth was at the expense of other sparkling varieties, other fizzes have now joined the party. Asti grew 11.6% in value; Cava achieved 11% [Kantar]. "A number of supermarkets have increased their variety of branded Cava," says Simon Bradbury, MD for Codorníu, adding the Cava brand has benefited from greater presence on shelf and promotions. "We've been able to engage with a wide range of sparkling wine consumers."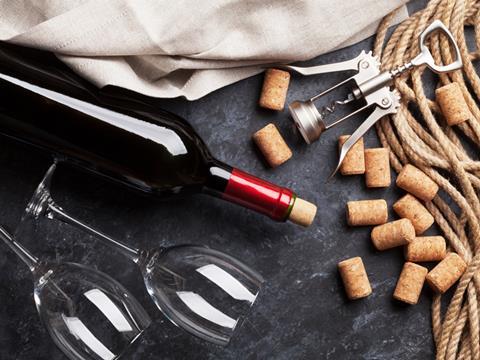 Struggling to meet demand

But Prosecco's bubble might be about to burst. Despite Italy winning back the crown from France as the world's biggest wine producer following a bumper harvest in 2015, supply of Prosecco is struggling to keep up with soaring demand, putting pressure on prices and prompting retailers to look elsewhere for alternatives.

"This year has seen a significant increase in cost of goods as global demand forces up pricing," says Richard Thorburn, commercial manager at Lanchester Wines, which will launch German sparkling brand Azzurro Secco in June. "This is leading to retailers and importers looking at alternatives to feed UK demand, with Spain, France and Germany suddenly looking attractive."

And indeed the UK itself. English sparkling winemakers are winning more shelf space in domestic retailers, as well as enjoying booming exports and a growing roster of international awards. They say the polarisation of the fizz market is a key opportunity.

"Shoppers are questioning Champagne's price positioning," says Mark Harvey, MD of wine at Chapel Down. "With the market flooded with Prosecco at lower prices, it's only a matter of time before consumers begin to trade up. Waitrose, M&S and Majestic have dedicated increased space to English wines; national retailers who don't currently focus on the category are reviewing their positions."

Prosecco might be cheap but it still carries a significant premium over most supermarket still wines. As the average price of Prosecco has inched up 0.4% to £9.13/litre, the average for the top 20 still varietals dipped 0.4% to £7.14 [IRI]. Drinkers swapping still for Prosecco has helped drive market prices up.

That's not to say still is in bad shape. Sales are up 2.2% in value and volume, according to Kantar. "Still wine has displayed resilience, growing just above the total alcohol average," says analyst David Elliott. "While the sector has lost out to sparkling wine through switching, wins from lager, as well as existing shoppers spending more, have kept it in growth."
Jacob's Creek Sun Craft

Launching: May 2016 
Manufacturer: Pernod Ricard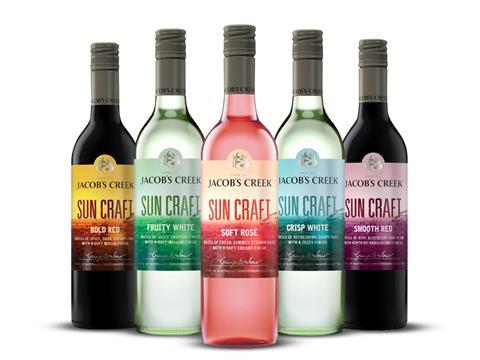 Aimed at millennials who prefer to navigate the wall of wine by style, this five-strong blended range with abvs between 8.2% and 13% features crisp white, fruity white, soft rosé, smooth red and bold red (rsp: £6). It will form the entry-level tier of Jacob's Creek brand offerings in the UK - it's hoped drinkers will then move upwards to the Classic and Reserve ranges. It's intended to address the devaluation of Australian wines, with front labels signalling flavour profile without mentioning a grape variety.

Nyetimber Blanc de Blancs 2009

Launched: March 2016

Manufacturer: Nyetimber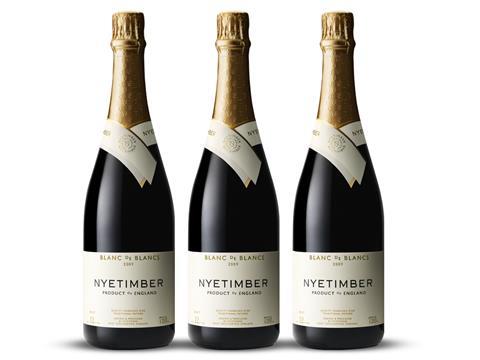 This West Sussex winemaker, which released England's first blanc de blancs from the 1992 harvest, has chosen the 2009 vintage for its latest edition (rsp: £40.99). Made from Nyetimber-grown Chardonnay grapes, including parcels not used in previous blanc de blancs releases, it's given extra complexity by the inclusion of new oak.

McGuigan Family Release

Launched: March 2016

Manufacturer: McGuigan Wines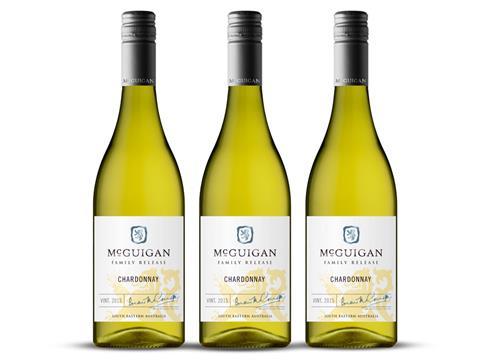 A retailer exclusive, this pair of wines (rsp: £8.99) was developed for Waitrose by McGuigan and highlights the family's history of winemaking in South Australia; the brand is now the fourth biggest in UK grocery and is owned by Australian Vintage. The new range comprises a 13% abv chardonnay and a 13.5% abv shiraz.

Spritz Peach & Nectarine

Launching: June 2016

Manufacturer: E&J Gallo
This new variant (rsp: £4.99) joins raspberry & lime and pineapple & passionfruit in the line-up of lower-alcohol fruity fizz, launched under the Gallo Family Vineyards umbrella in May 2015. It's based on lightly sparkling white grenache and, at an abv of 5.5%, is lower in alcohol than Accolade's Echo Falls Fruit Fusions.
Premium still
Drinkers are trading up to pricier still wines. Sales of malbec - the deep purple varietal adopted by Argentinian winemakers - have more than doubled in the past two years [IRI]; value sales of Argentinian wines have risen 121.1% to £74.8m in the same period. Spar reports strong growth of own-label Argentinean malbec; new premium variants will launch this year. Booths says its French and Argentinean malbecs are growing well.

"Malbec has a broader appeal now - it's full bodied, but without the harsh tannins of other varieties," says Simon Doyle, general manager at Concha Y Toro, whose Casillero del Diablo brand has grown 20.7% on volumes up 12.9%, fuelling 4% growth in Chilean wine. "A higher average retail price demonstrates that consumers are prepared to pay for a brand they recognise."

Pernod Ricard attributes Campo Viejo's "phenomenal" growth to its tempranillo, Reserva and garnacha wines . "The brand is really unlocking the premium opportunity," says head of wine marketing Toni Ingram. "People are buying Campo Viejo at full price."

Pricier wines' growth (see the 9.7% surge for £9.07/litre Grenache Mazuelo Tempranillo) reflects the 'drink less, drink better' trend. Australian Vintage's McGuigan has grown 10.2% with average price up 16.5%. "Quality at every price is hitting the mark with consumers," says Julian Dyer, Australian Vintage general manager. "We also plan a premium brand proposition in May."

Larger brands are struggling, with Hardys, Blossom Hill and Echo Falls in decline (see left). Growing demand for exotic wines is partly to blame, as is growth in retailer exclusives. "Retailers are showing a great appetite for developing own-brand propositions," says Neil Anderson, marketing director at Kingsland Drinks, which created 98 retail exclusives in 2015, 40 more than in 2014.

Growth in retail exclusives has also led to branded range rationalisation. "The major mults have made range reductions to simplify the shopping experience," says Toby Magill, IRI head of BWS. "That the number one brand in Prosecco is own label shows brand cachet isn't driving sales - it's the ability to offer a highly drinkable tipple at a reasonable price."

Which suggests brands may have to work harder in 2016.