Iceland incentivises staff to promote on social media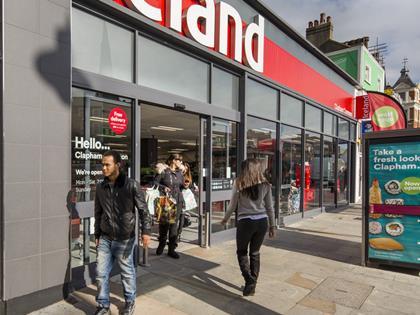 Iceland is turning its employees into an "army" of social media brand ambassadors to compete with heavyweight supermarkets.

The frozen food supermarket chain is using Qube Media's advocate marketing platform Qubist to encourage staff to share products with friends and family on networks such as Twitter and Facebook.

Employees will earn points, progress through different levels from 'Fresher' to 'The Power of Frozen', and receive unique badges such as 'Frozen Champ', dependent on how many shares their posts have or how creative they are. They can also receive vouchers or enter a prize draw.

In the trial three months of the scheme, 450 staff reached a potential audience of 37.4 million, according to a report by Qubist.

Following its success, Iceland has rolled out the initiative to the rest of its 22,000 workforce and all new starters will be invited to become a brand ambassador.

"We knew we wanted to scale up our employee advocacy programme, we just needed to find the right tool to do it," said Iceland social media manager Andy Thompson.

"Qubist allows us to manage this and give us the results to prove to the business just what our internal advocacy programme is doing."

The technology will allow Iceland to track the number of likes, comments, shares, and impressions generated by each post to help it decide where to focus its budget.

In its report on the scheme, Qube Media said Iceland had to find new ways to engage customers who were switching off from traditional brand advertising.

It said the "deluge of online content" and a "scarcity of attention" meant customers were harder to reach than ever.

Using employees to create word-of-mouth advertising would help Iceland "cut through the noise and stay ahead of their competitors" according to Qube Media CEO Andrew Seel.

Employees were also more trusted than brand social media accounts, the report added.