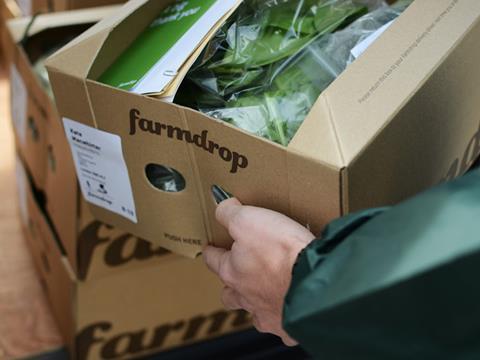 Local produce delivery service Farmdrop is launching an educational campaign on the origins of food to coincide with the start of the new school year.
The London-based company is running a series of events throughout the month to encourage people to think about where their food comes from.
The 'Farmology' campaign kicked off with a 'big fat food quiz' to test knowledge of food. It will be followed by a series of 'ask the producer' Twitter chats, during which people can ask their local suppliers questions about their practices using the hashtag #farmology.
The company will also launch 'lunchbox bundles' suitable for both children and adults including "old school sarnies with the very-best British ham, Cheddar and slow-fermentation bread rolls".
Ben Pugh, who founded Farmdrop in 2012, said the campaign was a "fun way of helping tell that story" of the company's ethos, which focuses on local producers.
"It's about trying to encourage people's understanding of where their food comes from and what's local and what isn't local," he said. "What we find, and certainly I'm personally a really good example of this, is the more you understand about how the food system works the more you naturally want to eat through the local independent products in your area."