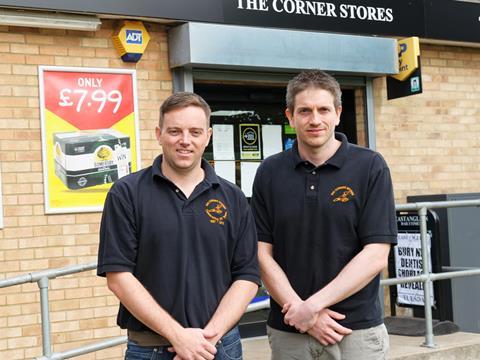 Palmer and Harvey is ­celebrating its 90th birthday by running a Retailer of the Month award for independents.

Judged on their efforts in community engagement, innovation, positive sales growth and online presence, the wholesaler will name one independent retailer as the winner every month for the next year.

Award winners selected by senior teams in marketing, channel and sales will receive 90 outers from P&H's Independent own-label range.

This month, the first winner is The Corner Stores in Suffolk owned by brothers Craig and Colin Warren. The Corner Stores was shortlisted for embracing innovative in-store techniques like solar panels, LED lights and economical refrigerators.

"I am thrilled to win the first award," said co-owner of The Corner Stores Craig Warren.

"To be recognised by Palmer and Harvey is great, and the free products will be used to continue improving our store."

Owned by the family for 28 years, the business was recently expanded by the brothers with wheelchair access, a large extension and increased focus on the food-to-go range.

"The Corner Stores plays an integral part in the local Mildenhall community, providing a reliable and innovative place to shop," said P&H MD Martyn Ward.

Entrants for the award are put forward by the P&H sales team and selected from a shortlist by the senior staff. The next winner will be announced at the end of August.