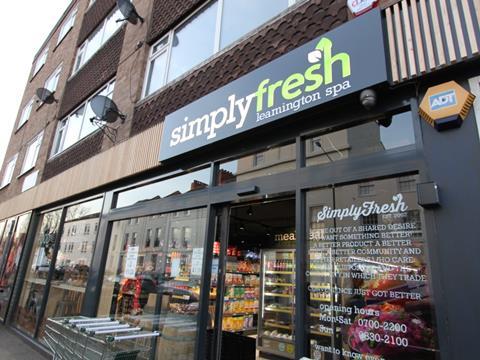 Simplyfresh has opened its first independent store in a London tube station, the first of several stores planned for transport hubs in the capital.
The St James's Park station outlet includes a wide range of grocery and food to go. It also has fresh produce displayed outside the store in keeping with the Simplyfresh model.
"It's really fantastic to introduce one of our retail tenants to an innovative new grocery concept," said Transport for London head of retail Mike Ward.
"Small businesses are the backbone of the economy and a key part of our retail strategy and we are committed to supporting them to ensure their businesses operate successfully."
The 800 sq ft store was previously a non-affiliated independent CTN.
"We are extremely excited about this new partnership with TfL and looking forward to helping independent retailers maximise the opportunities they have in their existing stores," said Simplyfresh MD Kash Khera.
"The Simplyfresh brand is very much aligned with TfL's vision to bring a healthy and local offer to the network, anchored by independent retailers."