Bestway own-label sales rise following Best-one revamp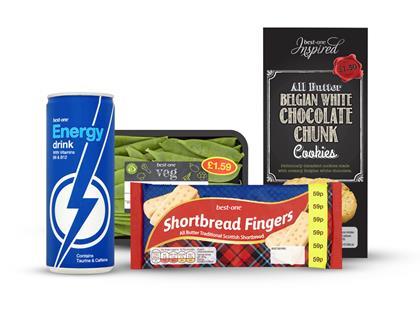 Bestway has increased sales of its own-label products by 40% following a revamp of the range.

The wholesaler reported a double-digit rise in overall growth for all of its Best-one lines in the first two weeks since they were relaunched at the start of this month.

Bestway said retailers had seen sales of its own-label biscuits and soft drinks range rise by 96.7% and 39.8% respectively.

"To have significant double-digit growth at this early stage from unaffiliated retailers is fantastic news and I am confident that this growth will continue as more Best-one products hit retailers' shelves and we crank up promotions within our Best-one and Xtra Local symbol and retail clubs," said Bestway director of trading Ed Smeaton.

"The new on-pack graphics deliver a modern, fresh and contemporary look for the brand designed to create greater impact on shelf and deliver a higher rate of sale. As well as attractive designs and photography, a major focus of the new range is the quality and benefits of the products. This may involve calling out 'one of 5 a day' or the whether the product is a good source of fibre and protein. All of these components combined mean that the range has real shopper appeal".

Bestway announced at the end of June it was relaunching its Best-in range under the Best-one name, as well as adding a new premium Best-one Inspired own label range for the first time.

Best-in comprised about 500 lines and the wholesaler said it had streamlined the range to 300. However, more lines that are currently still in development will eventually take it closer to the 400 mark.

Each of the Best-one products is either completely new or has been reformulated to improve quality and flavour.

The relaunch came after it found just 8% of its sales come from own-label. It said it was hoping to bring this up to about 30%.