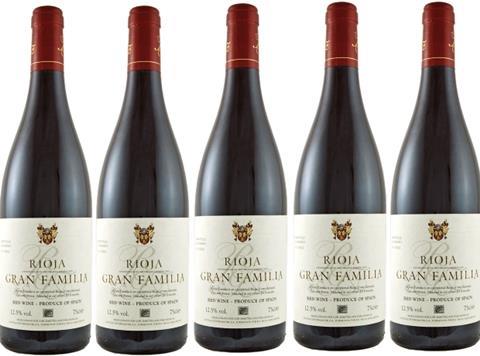 Co-op is looking to tap the growing vegan movement with the addition of a slew of vegan-friendly wines over the year.

The retailer plans to launch eight lines in February, including a Gran Familia Spanish Rioja priced at £5.99, with more to follow in coming months, with an eye to having added 23 by the end of the year - growing its total offer to 100 skus. It expected demand for vegan wine to pick up momentum throughout 2018 following growth in 2017, said BWS category trading manager Simon Cairns.
Although wine is made from grapes, animal products such as bone marrow, fish oil, gelatin and isinglass are commonly used as fining agents through which wine is filtered during production. In the making of vegan-friendly wine, the likes of carbon, limestone and vegetable plaques are used as alternatives.
Co-op would "continue to challenge suppliers to make wines vegan, where they can, without affecting the attributes of the liquid" Cairns added.
The move was inspired by a massive increase of veganism-related activity on social media, said Co-op. Mintel recently linked the surge in veganism to the proliferation of image and video-led social media networks, with mentions of vegan wine and food up 84% year on year.