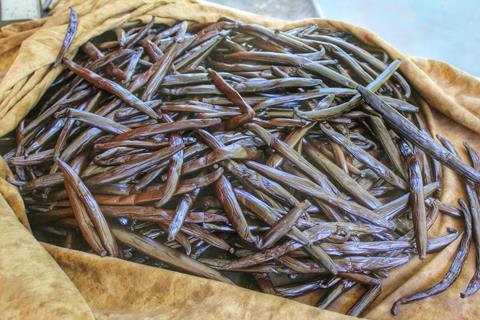 Previously sky-high vanilla prices are set to fall further this year, on the back of a bumper harvest from main grower Madagascar and a drop in demand.

Prices for Madagascan vanilla soared to a record high of $644 per kilo in August 2017, following a 20-fold rise in prices since 2010.

A combination of poor weather - culminating in the devastation of crops by Cyclone Enawo in March 2017 - and growing global demand pushed prices to record highs.

This led to a shift away by many food manufacturers from natural vanilla as an ingredient, either by lowering vanilla content or moving to other natural flavours - meaning demand eventually dropped off.

The price had fallen to around the $400/kg mark by December 2019, with buyers of industrial-grade vanilla - most extensively used in food manufacturing - already looking at prices below this level. However, demand still exists, particularly in light of a drive towards more natural ingredients by manufacturers, and growers are looking to capitalise. Madagascan farmers have been expanding their plantations since 2015/16, when markets started rising.

These newly planted vines are now reaching full maturity. As a result, global supplies are set to improve considerably during the next few years, with Madagascar alone expected to produce in excess of 1,800 tonnes in 2020. This compares with a yield of 1,650 tonnes in 2017, with volumes set to rise even further. Production is also up in other countries, such as Indonesia and Uganda.

Buyers will be keeping an eye on the weather during the Madagascan cyclone season, which ends in April. But subject to favourable weather, prices for the commodity look set to erode further.
Jara Zicha is a senior market analyst for Mintec