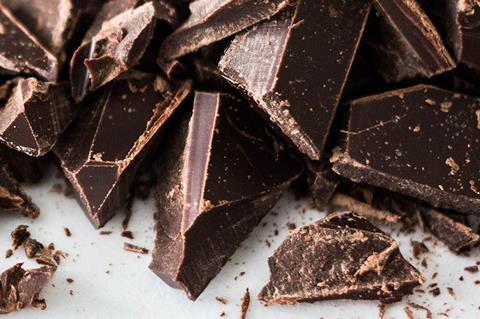 Chocolate, sweets and soft drinks could soon taste a little less sweet as surging sugar prices look set to drive up costs across food manufacturing.
Global sugar prices hit a four-year high last week and analysts expect the run to continue. Ibi Idoniboye, senior analyst at Mintec, expects a further 10% to 15% rise over the next six months.
Bad weather across countries including Brazil, Thailand and the EU means global supplies are expected to remain tight.
While there is no open reporting of British sugar prices, extreme weather and disease last year led some farmers to abandon sugar beet altogether. The NFU predicted a fall of 10% to 15% in the planted area in 2021 and the potential for further cuts in the future.
Sugar is one of food manufacturing's most widely used commodities and a major ingredient of global food giants like Coca-Cola, Nestlé, and Mondelez.
While global raw cane sugar is typically cheaper than European sugar beet – currently $438/tonne for cane vs $590/tonne for beet [Platts] – British food manufacturers still rely on beet for processing as cane faced prohibitively high tariffs under EU rules.
The UK government has eased this barrier, allowing 260,000 tonnes of raw cane sugar to enter the UK tariff-free as part of the UK's post-Brexit global tariff schedule.
The move has alarmed British Sugar, the UK's only processor of sugar beet, which is taking the government to court over the move. They argue the decision amounted to a state subsidy for its rival, Tate & Lyle Sugars, as it is the only refiner of cane sugar in the UK.
"It could mean Tate & Lyle soon start taking customers from British Sugar," predicted one analyst.
British Sugar's production is further threatened by a worker pay dispute after employees at four of its factories rejected the company's offer of a 2% pay increase last week and threatened strike action.
The sugar processor is also locked in a dispute with farmers after its offer to buy sugar beet for the next season at £25 per tonne was turned down. The NFU said it was not high enough to stop farmers leaving the sector.
Failure to agree a price by the end of August could see the negotiations escalated, including potential government intervention.
Tate & Lyle Sugars recently returned to the black, hitting €2.8m in profit last year compared to a €13.4m loss in 2019. It came as a result of incremental efficiencies across the company's processing plants, said Gerald Mason, senior VP at Tate & Lyle Sugars, although a 35% to 40% rise in sugar prices and "the long tail of change" in response to Brexit was adding costs.