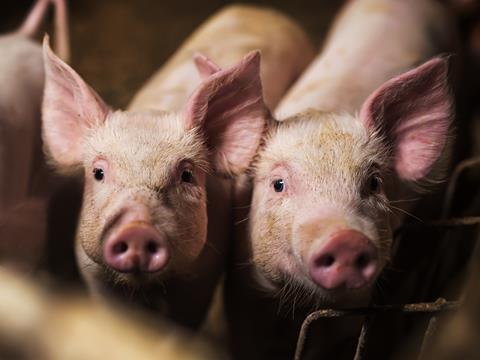 European pork prices have reached their highest level in four years - and could go higher as supply tightens while demand continues to increase, according to latest research from Rabobank.

Having already hit the highest level seen since 2013, prices are expected to peak in Q3 2017 - up 12% year on year - before softening towards the end of the year, the global food and agribusiness bank predicted.

Higher prices for European pork are resulting in a slowdown in exports to China and Hong Kong, which have fallen 15% year on year. China's share of Europe's total pork exports fell from 72% in the first five months of 2016 to 65% in 2017.

However, the recent Economic Partn­ership Agreement between the EU and Japan -agreed in principle at the beginning of July - will offer new opportunities for European pork exporters.

Key benefits will include the 4.3% duty for high-value pork cuts phased out, and a 5%-10% reduction in tariffs.

"Supply chain stability and product assurance have again seen Europe's pork industry remain stable where some others have faltered," says Justin Sherrard, global strategist in animal protein at Rabobank.

"Japan is the second-largest destination for EU pork exports, so the agreement of the partnership should spell more good news for suppliers."

It is less clear how this will affect prospects for UK pig producers, given the uncertainty around Brexit. "It is clearly not helpful that Britain is heading for the EU exit as the bloc seeks to agree a trade deal with Japan," Sherrard adds.

"The country is not a huge export market like China, but it is a long-term, stable one which UK pork producers would doubtless appreciate having preferential access to."

Russia has confirmed its sanctions against EU pork will continue for another year.