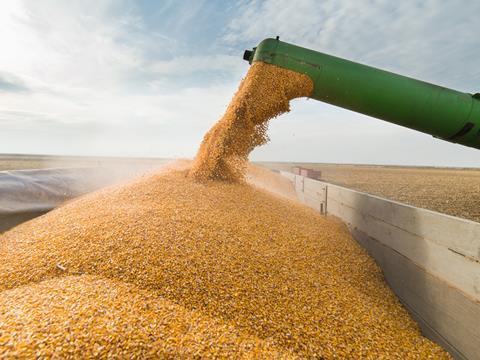 The cost of a bag of groceries is set to keep climbing into 2022, with food prices likely to remain high even if pandemic-related disruptions subside, according to Rabobank.
In its annual agricultural commodities outlook, the farming-specialist bank said the La Niña weather system would continue to hamper key grower countries in the Americas and Australasia, prolonging ongoing food inflation caused by increasingly expensive fertilisers, labour and shipping.
"Inflationary pressures and adverse weather will hit producers, making them unable to significantly expand output," said Carlos Mera, the bank's head of agri commodities, who warned that prices would not fall back to pre-pandemic levels in 2022.
"Higher farm input costs, expensive shipping, and good[s] demand provide for a grim combination," Rabobank reported, warning of "uncertain social consequences" as "inflationary pressures upstream move along the supply chain to reach consumers.
"Social discontent is already being felt in a few countries, and more is likely to come in 2022," according to the bank.
The grim new year forecast comes in the wake of the UN's Food and Agriculture Organization reporting global food prices hit a 10-year high in October and after arabica coffee futures last week reached levels also not seen for a decade.
Coffee, wheat and cooking oils such as rapeseed and canola all saw price rises of over 50% last year, according to Rabobank, which listed smaller but substantial jumps for corn, palm oil and sugar.
The effects have already been felt in Britain, which next year faces the added complication of the introduction of checks on imports of food from the EU, which could add further inflationary pressure on prices.
It follows grocery price inflation of 2.1% for the four weeks up to 31 October [Kantar], while overall consumer price inflation topped 4% or the previous 12 months, according to the Office for National Statistics.
Freshways, Arla and Müller have all announced increases in their farmgate milk pirces in recent weeks due to soaring inflationary pressures. A raft of other sectors have also made similar warnings of inflation, with the bakery industry, for example, warning bread prices could go up if input costs such as wheat and fuel keep climbing.
Wheat in particular is likely to be closely watched, particularly in less wealthy and more unstable economies, Rabobank said. High prices "have even been considered a contributing factor to both the Arab Spring and the French Revolution" it added.