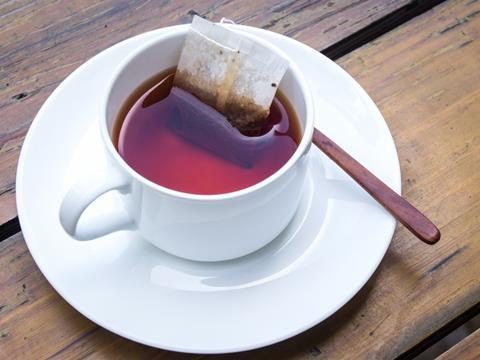 Kenyan tea prices have dropped below $3.50 per kg (£2.40) for the first time since last June - bringing relief to suppliers squeezed by fierce discounting.

During the second half of 2015, prices in the East African country - the world's leading tea exporter - were pushed to a two-year high by drought, which caused production in the first 10 months of the year to fall 14% to 300,000 tonnes.

At the same time, deep discounting saw the average price of tea in grocery fall £8.00 per kg to £7.99 [Nielsen 52 w/e 12 September 2015]. The four leading brands of standard everyday tea - PG Tips, Tetley, Yorkshire and Typhoo - all saw their average price fall.

The rains returned at the end of the year, helping November's crop grow 5% year on year to 40,400 tonnes, and growers are now benefiting from a rainy season lasting longer than usual. "The monsoon rains, which usually end by December, have lasted into January 2016 due to El Niño," says Mintec data analyst Avneet Deol.

This should take pressure off supply, although demand is also likely to increase due to the high quality of the tea in the year's first flush, he adds.

Kenya provides about 50% of the tea consumed in the UK, including a large proportion of everyday blend, and suppliers warned last year they were feeling the squeeze from high prices. However, Bill Gorman, chairman of the UK Tea & Infusions Association, says prices for Kenyan tea tend to be self-stabilising because 70% of production is in the hands of smallholder members of the Kenya Tea Development Agency. "When prices go up, the guy with two hectares is plucking tea like mad. He then fills the pipeline and the KTDA can't refuse it so warehouses are stuffed with tea."

Prices are therefore unlikely to rise much above $4 or fall below $2.50, he says.