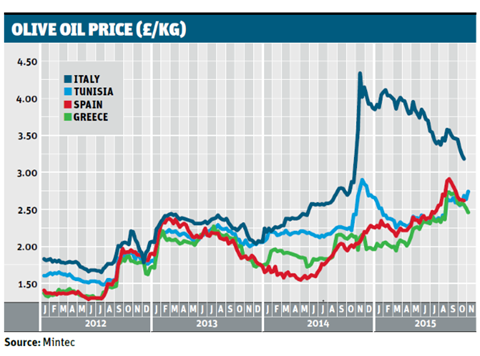 Italy has been rocked by recent claims of inferior oil being passed off as extra virgin - and there is little sign of relief from the long-term pricing pressure that could have prompted such actions.

Against a backdrop of the price of Italian extra virgin olive oil hitting record levels this year as a result of poor availability, Italian authorities are investigating a number of suppliers for allegedly selling virgin oil as 100% extra virgin. And, though prices in key supplier countries have dipped in recent weeks, buyers believe prices are set to rise again in the near future.

Olive oil prices in Spain, Italy and Greece, the world's top three producers, have fallen about 10% since the start of September as the new harvest - which started last month - increased availability. In contrast, Tunisian olive oil prices rose 4% due to higher export demand [Mintec].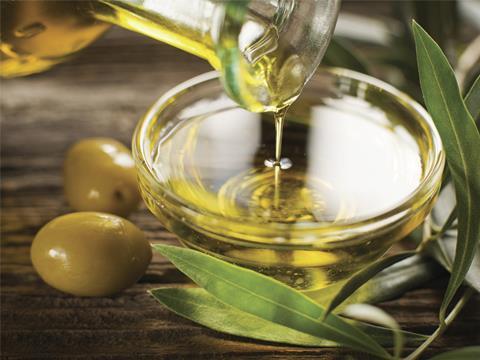 The declines have followed increases in 2014 and 2015 due to lower production in Spain and Italy. Spanish production was halved by dry weather, while in Italy wet weather and an outbreak of the xylella fastidiosa infestation caused production to fall 16% year on year. In order to restrict the outbreak, officials have cut trees in Puglia, potentially restricting growth for years.

Buyers say they expect prices to remain above 2014 levels following predictions some Mediterranean crops will be lower than hoped, and below total consumption levels.

Meanwhile, suppliers have faced a drop in retail prices in 2015 despite the soaring costs. According to Brand View data, the average price per litre of extra virgin olive oil at the big four has fallen 11% in the face of the price war and increased volumes being sold on promotion.

"Somewhere in the supply chain a significant amount of margin has been sacrificed, says Walter Zanré, MD of Filippo Berio UK.