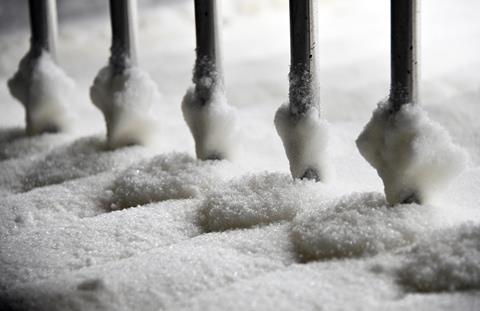 Sugar prices could double in the event of a no-deal Brexit, leaving British shoppers paying significantly more for chocolate, cakes and other sweet treats.

If the UK leaves Europe with no deal on 29 March 2019, WTO tariffs would likely be applied to sugar imports, says Guillaume Planque, head of product management for sugar and sweetening solutions at Tereos - the world's second-largest sugar producer. "So you'd get an additional tariff of €419 per tonne on white sugar and €339 per tonne on raw sugar," he told The Grocer. "That's an increase of more than 100% versus the ­current price".

Such a "huge" increase in the cost of a foundation ingredient like sugar would have a "huge economic impact for not only the food and drink industry, but also UK consumers", he warns.

The UK is a deficit market for sugar, with EU sugar beet imports currently used to plug some of the shortfall between domestic production and demand. In 2018/19 the UK's sugar deficit is expected to be about 700,000 tonnes, and UK sugar producers and manufacturers do not have capacity or scalability to meet that gap, Planque argues.
The introduction of trade barriers post-Brexit would also risk creating a "near monopoly" on the UK sugar market, leaving it "extremely vulnerable" to price increases for domestically produced sugar, he warns.

"Free and frictionless trade between the UK and EU is vital to protecting the UK sugar ­supply, ensuring a competitive ­market and maintaining choice, quality and reasonable prices for the UK food and drink industry and consumers," he adds.

French-headquartered Tereos, which has three UK sites, has built up some "buffer stocks" to protect against disruption to deliveries, Planque adds, but "as Brexit is a concern for the whole industry, additional storage is limited".