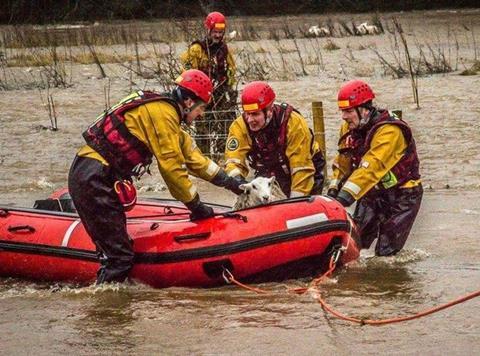 Last week I said in this column that the food and drink industry deserved more praise for its generous and wholehearted support for charity. So it was heartening to see, once again, the response from certain retailers and suppliers to the terrible floods in the North West.

Having said that there is still more the industry could be doing. As we report, the farming charity Forage Aid is calling on retailers to lend a hand once again - as they did during the snowstorms in 2013 - by offering access to their logistics infrastructure. And one wonders what further role the industry can play for the many thousands of people who, in an all-too-real mirror to the calamitous denouement in Sainsbury's Mog the Cat commercial, have had their Christmas ruined already.

But I'm also concerned all the good work that goes on in this industry to support charity is being undermined.

This week it 'emerged' that Cadbury had paid no corporation tax since its acquisition by Mondelez in 2010, despite UK sales of almost £2bn. That's because of the interest payments on the £11bn debt it took on to acquire it.

I can't say I'm surprised. It's legitimate. As is tax planning. And everyone is at it: it's not just US companies that load up their balance sheets with debt to avoid paying tax on profits.

But as essential as it is to please shareholders, consumers are stakeholders too. With other food industry giants like Starbucks, Caffè Nero - not to mention Google, Facebook and Amazon - also generating a ton of bad publicity around tax, is it any wonder so many consumers no longer trust big business?

Not just consumers either. In our survey 88% of independent c-store owners said they felt at a disadvantage. And any corporation that thinks there isn't a backlash coming should look at what's happening in Crickhowell, where shopkeepers are uniting in an attempt to play tax-dodging corporations at their own game. Let's hope big food - and the Chancellor - are paying attention.