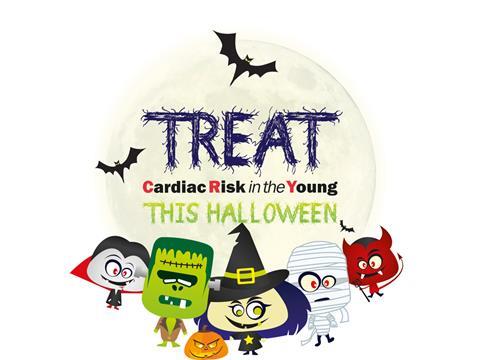 McColl's Retail Group is aiming to raise more than £120,000 for charity Cardiac Risk in the Young and St George's Hospital in London this Halloween through its new campaign 'Treat Cardiac Risk in the Young this Halloween'.
The campaign will include a number of Halloween-themed promotions. If customers buy selected products, the campaign will receive a donation from suppliers. Special Halloween magazines containing recipes, party ideas, over £50 worth of vouchers, stickers and suggestions for fundraising at home will also be available for £1, with 50p going to charity.
Stores will also feature window vinyls, bunting and balloons, and hold fundraising events such as fancy dress and 'guess the weight of the pumpkin'. Shoppers will also be able to donate at the till, via text or online.
Halloween is the third-biggest seasonal event for McColl's and a similar campaign last year raised £172,000 for Cardiac Risk in the Young.
McColl's CEO James Lancaster is a trustee of Cardiac Risk in the Young. His son Robert died of an undiagnosed heart condition in 2007, aged 21.
"Last year I was amazed by the tremendous efforts of our colleagues and customers who made our Halloween fundraiser such a fantastic success," Lancaster said.
"I am delighted to be running the campaign again this year and hope we can all raise as much money as possible to help save young lives.
"CRY has a special significance for me and McColl's, following the tragic loss of my son Robert. CRY was an immense support to us and our family so I am delighted that we are able to again run this Halloween campaign to raise as much money as possible for this amazing charity," he added.
Cardiac Risk in the Young CEO and founder Alison Cox added: "Our connection to James and his family – as a result of the tragic and sudden death of their son Robert – has given us this opportunity to spread the word among communities across the UK about our ongoing programme of research and cardiac screening."