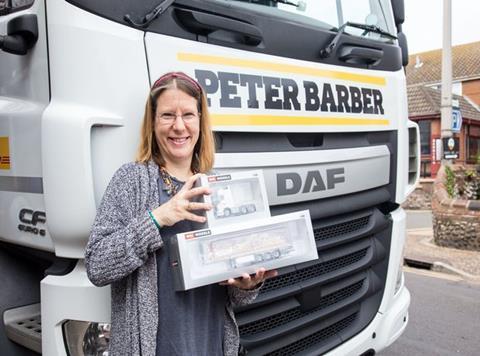 A shop owner who died of cancer has had a Nisa lorry named in his honour.

Peter Barber died aged 64 in 1998, weeks after being diagnosed with the disease.

Nisa has now named one of its delivery trucks in honour of the former small shop owner as part of its campaign to name 40 of its lorries after members of the community in its 40th anniversary year.

Barber's daughter, Alice Lightning, who entered the competition in order to pay tribute to her late father, said "he'd have loved it".

"I'm absolutely thrilled. My lovely late dad worked hard all his life and this is a fantastic tribute to him," she said.

Alice's dad's name was unveiled on the truck this week outside her Nisa shop East Runton Stores, in East Runton, Norfolk.

Shopkeeper and Nisa member Steve Bacon said: "It's great that one of our customers, Alice, has won in the name the Nisa lorry competition. It's such a lovely thing to do in honour of her father.

"Shopping locally can have that personal touch and has many other advantages. Recently through Making a Difference Locally we were able to present cheques to two local charities - Danbury Unit at Halsey House and to About with Friends. We really are part of the community."

Nisa named its first-ever vehicle in somebody's honour earlier this year after three-year-old James Dawson when he became obsessed with the truck that delivered to a supermarket near his Peterborough home.