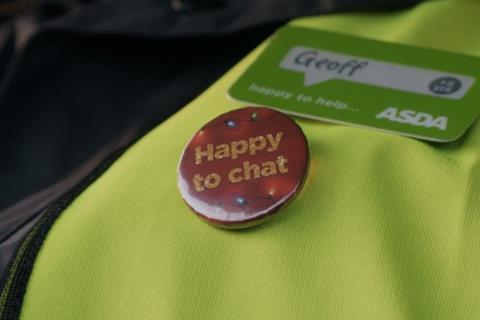 Asda has launched a new service to help combat loneliness during lockdown by encouraging customers to chat to its delivery drivers.
Under the new initiative, in conjunction with the Royal Voluntary Service (RVS), the supermarket's army of 7,500 delivery drivers will have the option to wear a 'happy to chat' badge to let customers know they're happy to have a quick talk whilst their shopping is being delivered.
Asda said it hoped the scheme would help tackle problems faced by elderly and vulnerable people, which had been heightened by recent lockdown measures in the run-up to Christmas.
The programme will be co-ordinated by its network of in-store Community Champions and comes with research from the Royal Voluntary Service showing 13% of people said they are experiencing loneliness, with over a third (39%) unable to see friends and family and a quarter (25%) left without any support nearby.
Asda said for some shoppers drivers were a "lifeline" throughout the pandemic, with the figures showing almost a quarter (23%) are only interacting with people once a week – many of whom are delivery drivers.
As well as its drivers, Asda's Community Champions are working with local schoolchildren to create Christmas cards for local care homes and those isolated in the community. Special post boxes will be available in larger stores for customers wishing to get involved.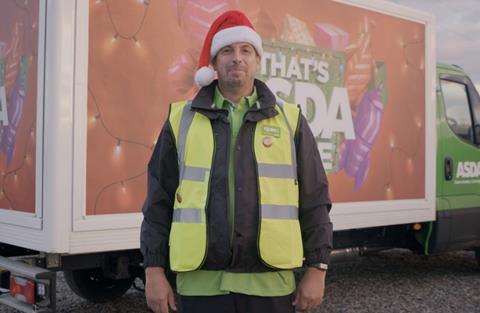 "It's a challenging time for everyone, especially those experiencing loneliness," said Anna-Maree Shaw, chief customer officer at Asda.
"While Asda colleagues have always made an effort to have a quick chat and raise a smile, we want to make sure that whether it's in our stores, at the doorstep or in the community, we're here for customers this Christmas."
VP of online grocery at Asda, Simon Gregg, added: "We've always been proud to have some of the friendliest drivers here at Asda, and never more so than this year. The happy to chat badges are a symbol of the great work they do – delivering a little kindness along with their groceries to someone who may be lonely or isolated."