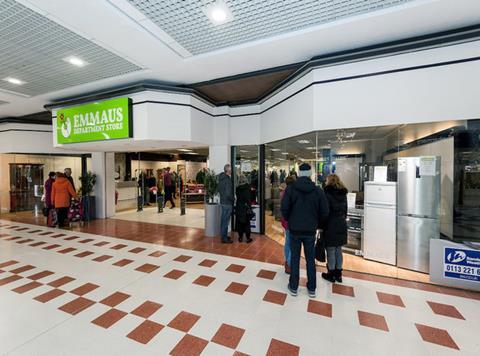 The Co-op has handed over a redundant Rochdale building that was once occupied by a Beales department store to a charity that helps vulnerable people.

Emmaus, which combats homelessness and social exclusion, has opened its own department store in the 50,000 sq ft building at the Rochdale Exchange Shopping Centre.

The Co-op has given the building to Emmaus rent-free. The store is expected to equip about 60 vulnerable people in the first year with skills, training and qualifications needed to integrate them back into society.
The store is spread across three levels. It sells a wide range of new and pre-owned items including furniture, homeware, electrical appliances, clothing and vintage goods.

"Connecting communities and bringing people together is at the heart of the Co-op. We are committed to supporting the creation of stronger communities," said Co-op director of portfolio and development Stuart Hookins.

"This move not only breathes new life into an unused space but supports the charity's work to transform the lives of vulnerable people in our communities."

Emmaus Rochdale director Stephen Buchanan said: "It is apt that Rochdale is the birthplace of co-operation. We share so many values with the Co-op and by working together we have created an incredible opportunity to make a real difference to the lives of people who have experienced homelessness."