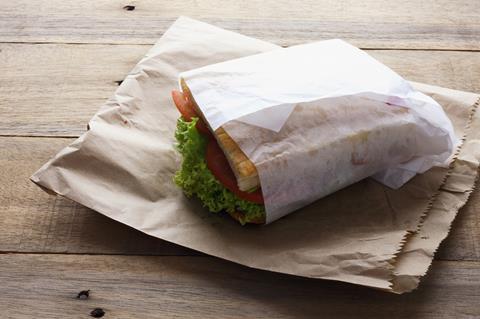 Convenience retailers are offering children free lunches after MPs this week voted against extending the free school meals voucher scheme to cover all holiday periods.
A Coventry-based One Stop franchisee said on Facebook this morning that starting 26 October, for the half-term break, the retailer would provide a "nutritious" lunch per child between 11am and 2pm each day.
It's one of a number of retailers that have been rallied by Manchester United star Marcus Rashford's campaign to tackle child food poverty.
"He's bought a lot of people together", said the co-owner of the Coventry One Stop, Aman Uppal. "So we thought, how can we help locally?"
He added: "We understand that this may be a sensitive issue for some, but no one needs to be ashamed."
The Facebook post said the business tried to remain politically impartial, but felt compelled to act.
Another One Stop store in Burnley has taken a similar stance, posting on Twitter: "If the government won't provide lunches for our local children, we will."
If the government won't provide lunches for our local children we will. @burnleycouk@MarcusRashford@IAAcademy@AndyBurnhamGM@retailexpress@1StopFranchise@WajidKhanMEP@antony_higpic.twitter.com/ZJ2YImpaDx

— Sophie Towers (@onestop_kibble) October 23, 2020
Owner Sophie Towers told The Grocer: "As a business and being in tier three, it is really important to me that we support our local community now more than ever. We have had so many local job losses and lots of families are struggling.
"It is wrong that children who qualify for free meals while at school don't receive this extra support during holidays. We already have a system in place for healthy start vouchers for younger children. It's a shame the government haven't looked at extending that."
Other retailers including a Spar store in Tattenhall, Cheshire and a Budgens in Kenilworth, Warwickshire, are offering similar help.
Any child or family needing a packed lunch on our area next week email lloydpalmer123@icloud.com the day before and we arrange one for you #ENDCHILDFOODPOVERTY@MarcusRashford

— Spar Tattenhall (@spar_tattenhall) October 22, 2020
@StJohnsBudgens disagree with the House of Commons vote to not extend free school meals. We have been inspired by #MarcusRashford
If you're struggling to provide your children with a lunchtime meal, we will provide a nutritious #FreeSchoolMeal for each child #ENDCHILDFOODPOVERTY pic.twitter.com/PE2dBW3Dec

— Avtar Sidhu (AKA Sid) (@asidhu007) October 23, 2020