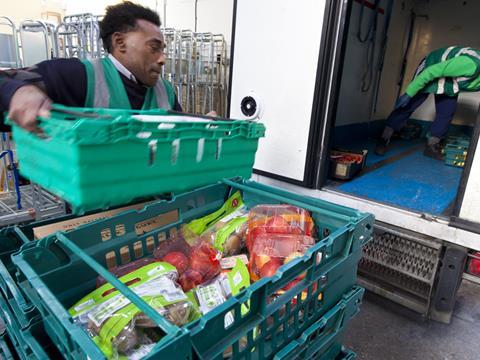 The government has announced a £16m grant to help food redistribution company FareShare tackle what it has warned will be a "winter of hunger".
Food minister Victoria Prentis announced the funding today. The money is to be used by the charity to buy food direct from suppliers to help food banks and charities coping with the pandemic.
The government said at least 4,000 frontline charities, not-for-profit organisations and community groups in England would benefit, including refuges, homeless shelters and rehabilitation services.
The grant will cover rural areas as well as cities, targeting those who are struggling to get food. It aims to provide over 7,600 tonnes of food over the winter months.
The Grocer revealed last month that FareShare was in talks with the government about securing extra funding after it warned it was witnessing a major spike in demand of as much as 70%, as the second lockdown increased the economic impact on vulnerable groups.
"During this difficult winter period, our frontline charities are providing vital support to the most vulnerable members of our communities," said Prentis.
"Alongside the wider government support package, this grant will make a real difference to people across England. It will enable FareShare and their partner organisations to provide millions of meals for those who need them most."
"The FareShare network has been running a full-time operation throughout the Covid-19 crisis, to get food to our most vulnerable communities," said FareShare CEO Lindsay Boswell.
"In England alone we have delivered food equivalent to over 57 million meals since 23 March. We welcome the government's further financial support on behalf of the 4,000-plus charities we provide food to in England, who in turn created over three million meals a week to help their clients at the height of the first lockdown.
"Both through this winter, and through the undoubtedly tough economic conditions set to impact the country this coming year, it is vital that we all work together to get help to those most in need."