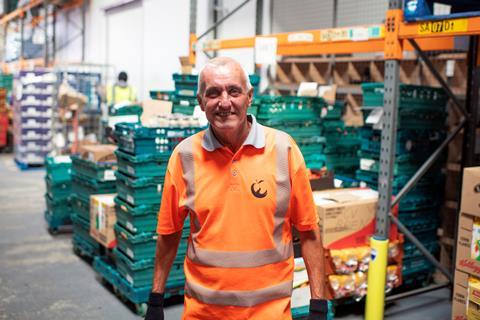 Food redistribution charity FareShare has launched an industry appeal for surplus food and warehouse space as it fights a second wave of hunger over the Christmas period.
The charity revealed it was in talks with the government about a new purchasing programme that would see it buy up millions of pounds worth of food direct from suppliers to tackle the crisis.
The charity told The Grocer it was witnessing a major spike in demand of as much as 70%, as the second lockdown increased the economic impact on vulnerable groups.
At the weekend, as part of its measures to tackle child hunger in response to the campaign by Manchester United footballer Marcus Rashford, the government announced a £16m fund for food charities across the winter.
It came as part of a Covid Winter Grant Scheme to support families, which includes the expansion of holiday activities and food programmes and an increase in the value of Healthy Start Vouchers, supported by supermarkets and c-stores.
Read more:
However, FareShare, which last month warned of a "winter of hunger" facing the nation, said the demand was so great it urgently needed to find central warehouse capacity and extra support with transport logistics.
It is also in need of both donated and paid-for surplus to help food banks and other charities on the ground. FareShare estimates it will support more than 11,000 charities and community groups over the winter.
"Frontline charities that we support tell us that they are seeing more people asking for their services as more businesses feel the effects of the pandemic," explained FareShare CEO Lindsay Boswell.
"Our assessment of need is close to a 70% increase in demand as we run up to Christmas," he added.
The comments come after a boost for food redistribution this week, with FareShare South West, part of the nationwide FareShare network of 18 surplus food redistributors, announcing it was starting operations for the first time in Devon and Cornwall. That was the last part of the country not covered by the redistribution charity's operations.