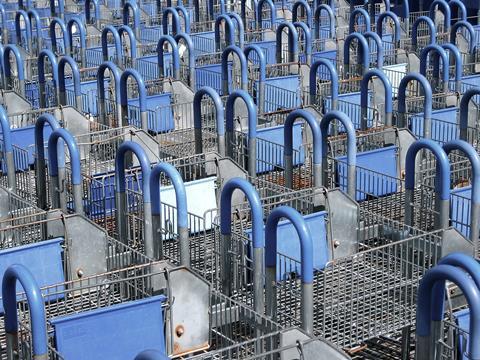 GroceryAid has extended its remit to help those working for foodservice wholesalers for the first time.

The charity supports people who work in or have worked in the grocery sector but have run into difficulty through no fault of their own.

However, it will now also support employees of foodservice wholesalers as those businesses battle for survival following the government's coronavirus lockdown.

GroceryAid CEO Steve Barnes told The Grocer it had "a good sum of money available as a starting point" to help those who need it.

"This is something special, and we believe it is the right thing to do," he explained. "They don't have a benevolent fund for their colleagues in this sector to go to. No one else is reaching out to support colleagues in that area."
Read more
GroceryAid is also ramping up its helpline, which offers both practical and emotional support. Calls will be answered by British Association for Counselling and Psychotherapy-trained counsellors. They will be able to provide online face-to-face counselling, and support on issues such as managing change, traumatic incidents and effective performance.
The helpline will also offer access to a dedicated team of specialists who are available in office hours to provide advice akin to Citizens Advice.

The charity has also developed a new artificial intelligence counsellor. The 'Woebot' can be accessed through an app and will help to support people through this period.

The moves come despite the cancellation of the charity's forthcoming fundraising events.