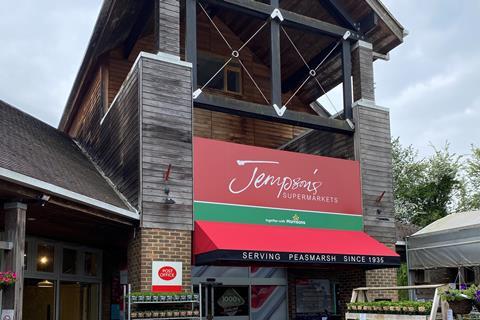 Independent retailer Jempson's is looking to boost its food credentials with two new bakery experiences for shoppers.
Taking place at its bakery production site in Rye, the new Together with Morrisons retailer is offering consumers the chance to make bread as part of its 'Be a Baker' tour.
Launching later this year, it will be taught by MD Stephen Jempson, who will show attendees how to "prepare, mix, make, mould, bake, pack and display different kinds of bread and rolls".
The day will start at 8am and finish at 2pm with a complimentary lunch. It costs £100 per person.
There will also be a 'See the Bakers at Work' experience, which will consist of a shorter two-hour tour that highlights "what types of bread we sell, our production methods and how the operation runs 24 hours a day, six days a week".
It costs £15 for adults, £7.50 for children aged 13 to 16, and free for under-12s.
"We are doing this to show our food credentials," said Jempson. "We have to show we produce from the best and freshest raw ingredients, utilise craftsmen, and make the product in house."
He added the bakery experiences would boost footfall by attracting tourists to the area.
The retailer is also launching bread subscription boxes for the first time, including a breakfast box for £17.50 a month which has a sourdough loaf, an artisan loaf, two croissants, and a jar of Rye Bakery marmalade.
There is also the 'old favourites' box including a Sussex seeded bloomer, the signature box including muesli loaf and Wealden cob, and the family box including a pack of four cupcakes and a treacle tart.
Jempson's consists of supermarkets, convenience stores, coffee shops and bakery outlets. The bread produced at its Rye site is distributed across its estate.