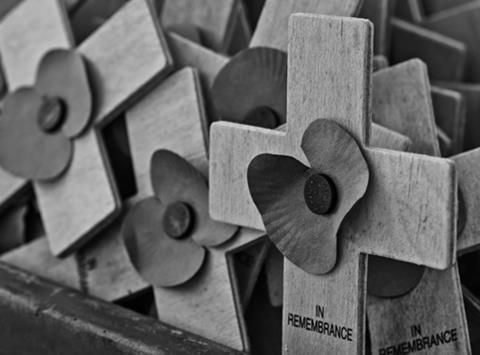 As Remembrance Day approaches, so does the important ritual of acknowledging the sacrifices made by our ancestors and veterans, as well as the current service community. This year marks the centenary of Armistice Day, 100 years since the guns fell silent at the end of the Great War.

There has been a greater clamour than usual this year to close shops for the entirety of Remembrance Day, in order to honour the anniversary and allow those working in retail to join in commemoration. In the run-up to the day, the large and the small in the world of retail come together to support the Royal British Legion by allowing them to collect in store.

Not that profit and loss should enter the discourse of such a discussion, but even the most heartless of proprietors can rest easy. Shops often run on reduced Sunday hours anyway, and the spikes in footfall on the days before and following will ensure there are no losses.

With my background in recruitment, I know a thing or two about employability. When reading about the ways in which the centenary year is being marked around the country, my interest was captured by a commendable initiative run by the Royal British Legion. Their employability programme for veterans returning to civilian life, CivvyStreet, offers a variety of schemes designed to help ex-forces personnel.

Ranging from a partnership with M&S to employment support grants, the scheme even offers a guide on how to set up and run a business. This valuable behind-the-scenes work helps to allay the daunting obstacles encountered by those returning to civilian life, problems thrown into light by the popularity of Bodyguard, a recent television sensation.

Although my company will be outside of business hours on Remembrance Day, we'll be observing the two-minute silence on the Monday following. The expectations placed on those in the world of work, no matter the industry - whether it be ensuring fresh produce is stocked, that candidates are recruited into suitable roles or that strict KPIs are adhered to - it all pales in comparison to the selfless sacrifice and challenges met by those who put their lives on the line. We would all do well to remember that, especially given the unique significance of this centenary year.