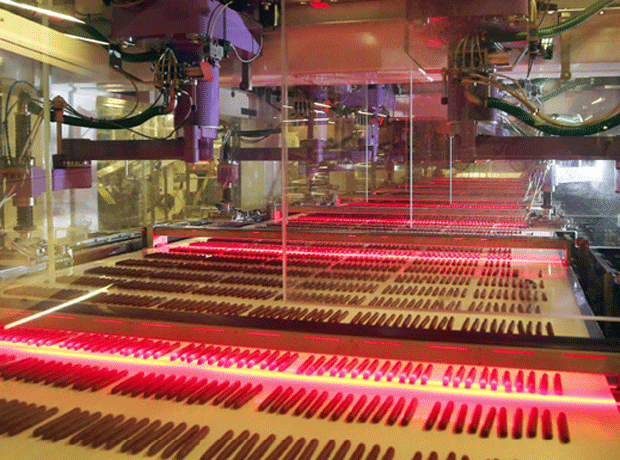 As Burton's Biscuit Company goes up for auction with a price tag of £350m, CEO Ben Clarke is firmly focused on the future.

City sources say the former Kraft executive is one of the company's biggest assets. Since joining in 2009, he has refocused resources behind leading brands such as Maryland and Jammie Dodgers, spent £60m upgrading Burton's factories and most importantly, returned the business to sounder financial footing. In 2012, profit before tax doubled to £10m and net debt fell 13% to £118m.

Before Clarke arrived, struggling to respond to a sharp rise in commodity costs, Duke Capital sold the bulk of its stake in the company to Canadian Imperial Bank of Commerce and Apollo Global Management in a debt-for-equity swap.

With Burton's now up for sale again, sources close to Clarke say he is keen to "put his money where his mouth is" and take a bigger stake in the business under new ownership - though a management buyout is not on the cards. Clarke says he is looking well beyond the upcoming sale of the business. At the end of last year, he finished work on a new four-year strategic plan.
potential buyers
Private equity: The consumer firms that lined up for KP snacks, including Pamplona and CapVest, are the most likely buyers
2 Sisters Food Group: Potential synergies with Fox's. Outside chance
Mondelez: The Cadbury owner has ruled itself out, according to one City source
International buyers like Bright Foods: Likely to hold out for bigger scalp of United Biscuits
United Biscuits: Out of the running for regulatory reasons
"We'll be pursuing largely the same strategy but where there will be a slight change of focus is on to bigger innovation. We also want to be more aggressive internationally," says Clarke.

He points to the launch of Maryland Gooeys in April as an example of the kind of innovation Burton's has planned. The soft-centred biscuits have contributed to a 16% increase in Maryland sales so far this year.

Internationally, Clarke also sees significant growth opportunities for Maryland. "Cadbury sells well abroad, but we also see a lot of potential for brands such as Maryland. It is gaining traction in North Africa, where it is seen by the emerging middle class as a treatier biscuit than rival products," he says.

International sales now account for 15% of Burton's £333m turnover, having grown at a 7% compound annual growth rate since 2009. Clarke wants to accelerate that, focusing on Northern Europe, North America and emerging markets.

Although City sources have said the size of Burton's own-label business, which accounts for 30% of turnover, is likely to put off trade buyers, Clarke says it is important to his international plans. "Having that volume makes us competitive on a manufacturing basis and means we can be sufficiently competitive to win business overseas," he says.

At home, Clarke will maintain the focus on Burton's so-called 'power brands', which include Cadbury, Wagon Wheels and Jammy Dodgers. These helped increase the higher-margin branded portion of Burton's sales from 50% to 60% over the past four years.

Burton's has also scaled back on some lower-margin business. With the exception of chocolate chips, it stopped making ingredients for other manufacturers last year. At the same time, it is investing heavily in its factories. "We now have three well-used and well-invested manufacturing plants and a chocolate refinery and plan to continue to invest in them. We're spending 4% of revenue on capex - a high percentage in the food industry - and see that increasing," says Clarke.

And the strategy is delivering. Clarke says EBITDA is continuing to grow along the lines of the 24% seen in 2012. He is confident the prospects for Burton's are good enough to attract a range of bidders. "We have good levels of trade and private equity interest - in the UK and internationally," he adds.