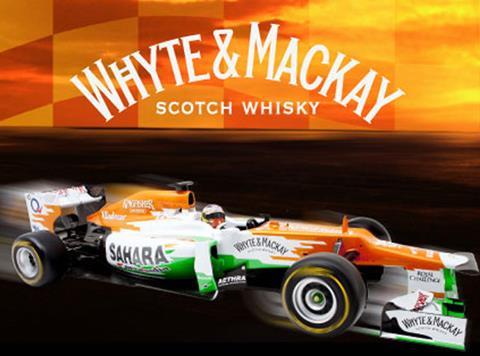 Philippines-based spirits business Emperador is looking to grow its global distribution after acquiring Scotch whisky brand Whyte & Mackay for £430m.
Emperador Distillers Inc, which owns Emperador brandy, one of the world's largest brandy brands, bought the company from United Spirits Limited (USL), beating offers from companies rumoured to include Lion Capital, Vasari Capital, KKR Group, Gruppo Campari and Thai Bev.
Chairman Andrew Tan said the acquisition would expose Emperador to the two fastest-growing spirits segments in the world and open up a global distribution network in more than 50 countries. It has agreed to supply Scotch whisky to USL for three years and the sale is subject to approval from the Indian and UK regulation authorities.
"The global demand for Scotch whisky has shown strong growth over recent years and is expected to continue the momentum going forward," Tan said.
"We believe Whyte & Mackay is a prized asset with excellent growth opportunity and its acquisition is in line with our plans to enhance our product portfolio."
USL chairman Vijay Mallya said he was delighted to hand over the company to a new owner who was committed to realising the full potential of the business, while Whyte & Mackay in the UK said it was looking forward to working with its new owners.
However Diageo, which acquired a majority share of USL in July 2013, would not comment on the deal. Its acquisition of the Indian-based USL prompted the sale, after the OFT determined that Diageo's ownership of Whyte & Mackay in addition to Bell's whisky would reduce competition in the UK market.
In November the spirits giant offered to sell three distilleries – Invergordon, Jura and Fettercairn – as well as W&M's central operations to address the competition concerns. Under the proposal, it would have retained the inventory and assets associated with malt distilleries that supply USL and international markets, including the Dalmore and Tamnavulin distilleries.
Emperador Distillers Inc is a wholly-owned subsidiary of Alliance Global Group and its brands include Emperador Brandy, Generoso Brandy and Emperador Light, which are distributed primarily in the Philippines. It also owns Spanish brandy producer Bodega San Bruno, which it acquired from González Byass in January 2013, BaR tequila, and flavoured vodkas and gin brands.
According to Bloomberg, the company reported operating revenue of PHP 28m Philippine Pesos (£390m) in the 12 months to 31 December, up 26% from the previous year.