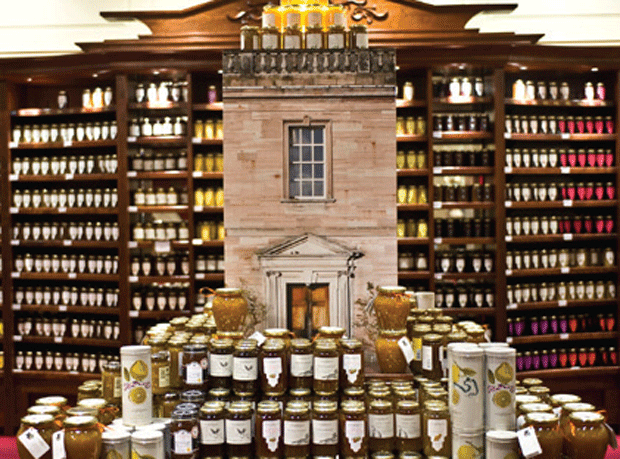 Fortnum & Mason has reported double-digit Christmas sales growth topping off big increases in annual sales and profits.
The Piccadilly-based grocer said sales in the five weeks to 5 January rose 13.4%, excluding the store in St Pancras that opened in November. Including the new shop, sales climbed 16%.
Fortnum said sales of its famous hampers were up 15% and other luxury Christmas items also sold well. Sales of mince pies rose 29% and Turkish Delight sales climbed 42%.
"Christmas at Fortnum's was one of the best yet, both in terms of sales and customer satisfaction," said Fortnum & Mason CEO Ewan Venters. "The demand for more bespoke luxurious items, together with the Christmas staples, is at an all-time high, suggesting that consumers still want to treat themselves during the festive period."
The Christmas results come on the back of much-improved annual results. Sales in the year to July last year rose 10% to £65m and profits increased five-fold to £1.8m.
Profits collapsed the previous year after technical glitches at its warehouse forced Fortnum to pay compensation to large numbers of customers whose festive orders failed to arrive in time for Christmas.
Fortnum said sales had also improved in 2013 thanks to some additions including a new jewellery room and a candle room.
"We continue to invest in the business to provide our customers with the best possible experience, both in our stores and online – another area of significant year-on-year growth," said Venters.