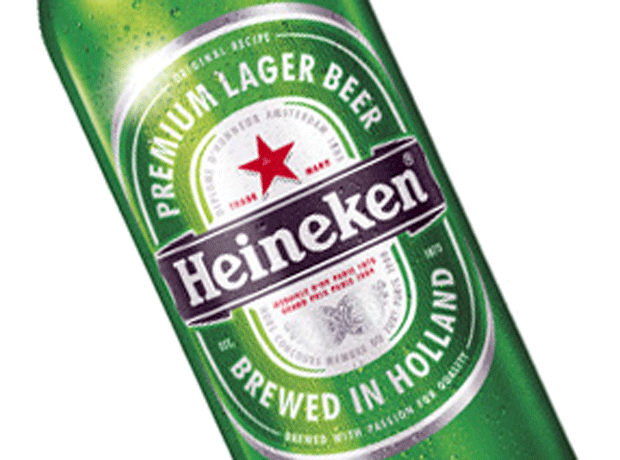 Improving beer volumes and growth in premium beers helped boost Heineken group revenue by 3.4% in the first quarter of 2014, the company reported today.
Turnover growth was driven by good performance in the Americas (up 8.7%), Africa Middle East (4.6%) and Western Europe (1.8%), with total results for the first quarter standing at €4.04bn (£3.33bn), the company said. Beer volumes also grew 1.3% organically overall, the company said.
Beer volume in Western Europe grew 2.1%, but volumes fell in the UK, along with Italy and Switzerland, partly as a result of the late Easter and poor weather early in the quarter. Volume growth was driven by the Netherlands, France, Spain, Ireland and Belgium, which have benefited from higher marketing investments, innovation and improved market share, the company said.
The greatest volume growth came from Africa/Middle East, up 8.7%, led by growth in Nigeria, while economic uncertainty and increased competition led to declines in South Africa. Consolidated revenue across the region grew 4.6%, with volume gains offset by lower revenue per hectolitre (hl).
Revenue growth was strong in the Americas, driven by an increase in the revenue per hl in Brazil and Mexico and double-digit volume growth in Brazil. The US saw sales to retailers slip 1.2%, but the brewery giant said it had still outperformed a declining market.
Growth was flat across Asia Pacific, with revenue growth of 0.3% and "stable" volumes.
CEO Jean-François van Boxmeer said the start to the year was "encouraging" and the strengthened commercial execution in Europe and improved top-line growth in Africa/Middle East and the Americas had helped offset challenging conditions in Russia and softer consumer spending in Vietnam.
"Whilst economic conditions remain mixed, we will continue to invest in our portfolio of brands, drive further cost savings and fully leverage the benefits of our balanced global footprint," he said.