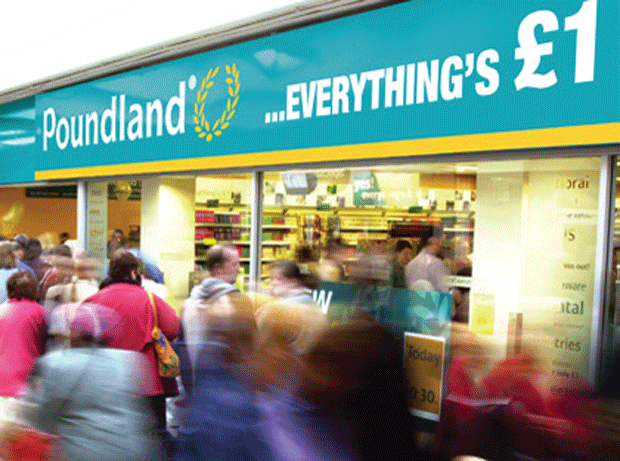 Poundland will target retail park locations as it aims to open 60 new stores this year.

The single-price retailer said it would focus on 6,000 sq ft to 12,000 sq ft stores and move most openings away from the high street as "bigger stores result in bigger baskets."

"We are increasingly focused on retail park stores as part of the overall new store mix as they have a higher average transaction value than the average Poundland store," said a spokesman.

Poundland has aspirations to grow its estate from 450 to 1,000 stores over the coming years.

Northern discounters Home Bargains and B&M Retail, which both primarily operate from out-of-town sites, have both seen profits surge. Retail analyst Graham Soult said Poundland was looking to combat them.

"As Poundland is operating from a single price point, there is enough of a point of difference there to steal customers away from the big multi-price retail park discounters such as B&M and Home Bargains," he said. "I think Poundland is so established on the high street - there are some streets with two stores - that going out of town makes sense and will add versatility to the estate."

However, Poundland insisted the high street was still a big part of its plans. "People have different preferences of where they shop, and there is a role for both high-street and retail park locations," added the spokesman.

Poundland, which saw its EBITDA rise 15.6% to £45.4m last year, made its stock market debut this month with a valuation of £750m.