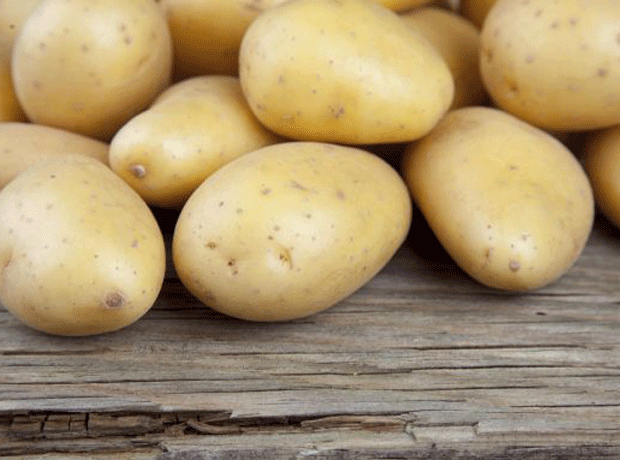 Potato supplier Produce Investments – the parent of Greenvale – has bounced back into the black thanks to much improved potato-growing conditions in 2013.
The company today announced its operating profits for the 26 weeks to 28 December 2013 stood at £5.78m compared with a loss of £680,000 for the same period in 2012. Profit after tax was £3.93m, up from a loss of £932,000 in 2012; meanwhile, turnover was £89.6m, down marginally from the £89.67m recorded in 2012.
CEO Angus Armstrong said the weather and growing conditions in 2013 had been much better than in 2012, when the poorest crop since 1979 led to unusually high free-market prices for potatoes.
"The inevitable time lag in achieving the necessary price increases to mitigate the increased raw material costs impacted last year's results, particularly in the first half year. The growing season in 2013 has seen a return to more favourable and stable growing conditions, which has resulted in a necessary improvement in operating profit."
The company also said its Greenvale range of branded potatoes had also performed well during the reporting period, although it did not provide any figures.
Produce Investments acquired Cornwall potato grower Rowe Farming in October 2012, and Armstrong said the integration of the business into the wider Produce Investment structure had progressed ahead of schedule.
The company confirmed in January it was in talks with the Jersey Royal Company about a possible acquisition. "These discussions are ongoing and we will provide shareholders with a further update in due course," Armstrong said.
Tern Hill site closure
Produce Investments also said today it had started a consultation process over the potential closure of one of its three main packing facilities – Tern Hill in Shropshire – with the consultation period running to early May. "The business continually reviews its core capacities and recent efficiency improvements mean that with slight modifications at its two remaining packing sites at Duns in the Scottish Borders and Floods Ferry in Cambridgeshire an opportunity exists to rationalise the number of sites," said Armstrong.
He stressed growers in the West of England would "not see any adverse change" if Tern Hill were to close, as a lot of the potatoes packed at the site at the moment were from Scotland and the East of England, so a closure would fit "with the business and customer strategy to reduce food miles".
Tern Hill currently employs 190 staff.