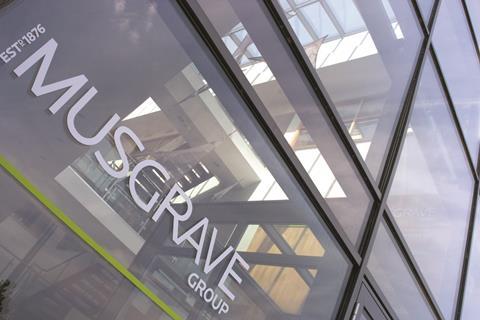 Musgrave Group has reported a 16% fall in pre-tax profits for the year to 31 December 2013 on the back of a disappointing performance in its GB operations, where it was forced to write down €131m in assets.
The Irish wholesale giant reported sales of €4.8bn, which it said were in line with the previous year on a constant currency basis. However pre-tax profits were down from €72m to €60m.
Sales through Musgrave GB, which operates the Budgens and Londis fascias, fell by 3%.
Musgrave said it had pursued a growth strategy in 2013 but it had not delivered profitable sales. The company "remained committed to the GB market and working with retailers to deliver a profitable business for them and for us", it said.
It added that following the recent appointment of Peter Ridler as Musgrave GB managing director to lead the turnaround, it was "addressing the performance and implementing fundamental improvements to our brand disciplines and ways of working".
Musgrave's board has also opted to write down €131m of assets in GB including all of the remaining goodwill of €78m arising on the original acquisition of Budgens and Londis, €37m for tangible assets, as well as €16m for onerous property obligations.
"All our markets continued to experience difficult economic conditions in 2013, impacting consumer spending," said chief executive Chris Martin.
"Great Britain was tough for all grocery retailers where the market is going through fundamental and permanent structural change, similar to what the Irish market experienced three years ago. Our GB business underperformed in 2013 and this is being addressed through a turnaround programme which is already underway. Against this backdrop, the group delivered a very good performance in the Irish market."
Martin told The Grocer that although the Irish market was growing at less than 1%, its brands were all performing well with SuperValu up 1.1%, Centra growing at 3.5%, Daybreak up 3.8% and Marketplace up 5.3% on 2012.
He explained that in GB last year, the company had tried to grow sales by relaxing some of the key disciplines such as purchasing loyalty and minimum order quantity.
"We've now taken the decision to draw a line in the sand," he said. "I would rather our club became smaller in order to compete better and grow."
Martin said the GB market was particularly tough at the moment due to the growth of the UK supermarket's convenience chains, which he said had "professionalised the high street".