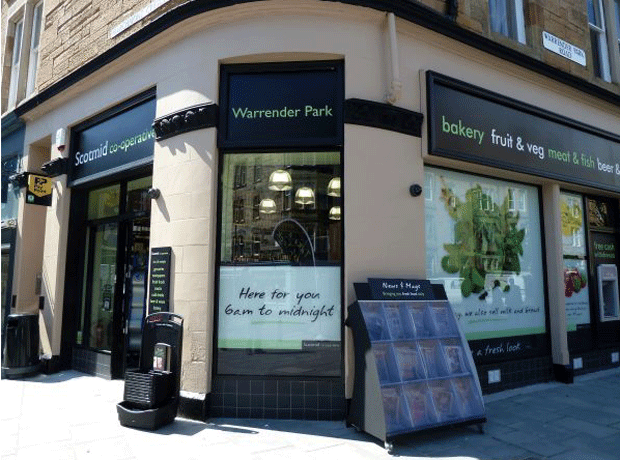 Scottish co-operative society Scotmid has blamed low consumer confidence for a 25% fall in full-year operating profits.
Operating profits fell from £6m to £4.5m in the year to 25 January 2014 on sales up 1% at £381m. Without citing figures, it said like-for-like retail sales were "ahead of the Scottish market".
"At this time last year I predicted a challenging year with a static marketplace and this has been the case," said Scotmid CEO John Brodie.
"Consumer confidence in our core markets remains low and this is borne out by the Scottish Retail Consortium recording a like-for-like sales decline for the 2013/14 year."
Brodie added that price reductions and a further reduction in its dividend from The Co-operative Group, from which it buys goods through the Co-operative Retail Trading Group, had impacted on margins.
Despite the fall in profits, Scotmid said it had continued to invest in its business. Penrith Co-operative Society merged with Scotmid in August last year and its stores were renamed Lakes and Dales. Scotmid also rolled out in-store bakery counters and refitted 10 stores to its Premium Fresh format.
It added that sales at its Semichem pharmacy chain "outperformed the market" after introducing tobacco to stores. However, because the non-food retail sector was "extremely challenging" it had closed six unprofitable Semichem stores and ended the trial of its six perfume shops The Fragrance House.
"The reported economic recovery appears to be specific to certain locations and sectors and is still not evident in our retail markets (Scotland, Northern Ireland and Northern England)," Brodie added.
"There would normally be a time lag before any recovery filters down to consumers and so I do not anticipate a meaningful retail upturn in 2014. We will therefore continue with a measured approach to these difficult times, making hard decisions where necessary but with a focus on the development of new initiatives and continuous improvement."