Does the fascia really play a part in a store's success?
Davinder Jheeta: You never get a second chance to make a first impression, it's said. As the primary point of brand identity for your store, it's important that a fascia is representative of you and your offering. We absolutely feel that the store fascia determines the success of a store as consumers become increasingly brand-driven. At Simply Fresh, we developed a fascia that promoted our brand values: honesty, integrity and commitment to friendly service.
James Brundle: We think it does. It gives customers a brand they recognise, and it simplifies things by saving you having to make constant trips to the C&C and pricing up standard lines yourselves. Moving over to Spar from an independent store has given us more time to focus on the business as a whole.
What factors should retailers consider before choosing a fascia?
Jheeta: What type of store do you want to be? Does your ethos match your demographic? Once you have answered these questions, you can look for the fascia that best matches your aspirations. Then there are further factors to consider. What's on offer from your chosen symbol group? Things to consider would be brand strength, incentives and support. Symbol groups will also have expectations of their retailers, and it's important to establish what parameters you will be working within. Fascia impact is cemented when the relationship and expectations between symbol groups and retailers are kept transparent.
Brundle: Quality, price and flexibility. These were the deciding factors when we chose Spar as our partner. We like to make a lot of the food ourselves and buy in from smaller producers, which gives our store a big point of difference. Spar has realised this makes for a stronger overall business.
Once you're with one symbol group how easy is it to switch to another?
Jheeta: Inevitably, there will be costs involved, and managing these costs can determine how easily you switch. When retailers upgrade their stores, they have generally budgeted these costs and therefore this can be an appealing time to switch. Switching for reasons other than upgrading, however, can be a little more challenging. Retailers will be contracted to their symbol groups. Then there is the comfort a retailer can find with familiarity. When you have been operating with one symbol group's procedures, you may find it difficult to embrace the changes that a new symbol group brings. Simply Fresh assigns a business development manager from first contact, and proceeds to establish whether your switch is viable for you, and subsequently manages your change
What factors should retailers bear in mind before switching?
Jheeta: Establishing a clear reason you wish to switch is very important. If your existing symbol group is not meeting your requirements, there will be a symbol group out there that ticks the boxes. You also need to look at what it takes on your part to meet the requirements to join your chosen symbol group. Your financials should be in place, you should ensure your staff are ready for the new challenges, and importantly you should be sure your chosen symbol group is right for your prospective customer base.
Brundle: Don't just look at price - look at the overall package. Some symbol groups tie you in through ordering all lines through them and at the same time just offer the same standard stuff. It's important that the symbol group you choose moves forward in its offering. Spar is doing this constantly.
Meet this month's masters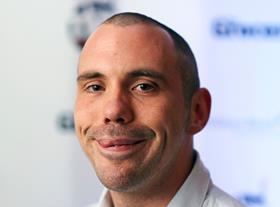 James Brundle co-owns Spar Village stores in Walthamstow, London, a convenience store that operates under a specially tailored Spar fascia. In 2014, the company is due to open a second store in Hackney.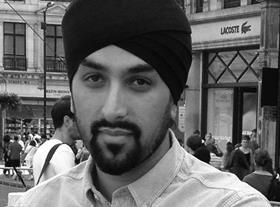 Davinder Jheeta is creative director at Simply Fresh. The company was set up by the brothers Sukhjit and Kash Khera, and currently operates almost 50 stores in the UK.