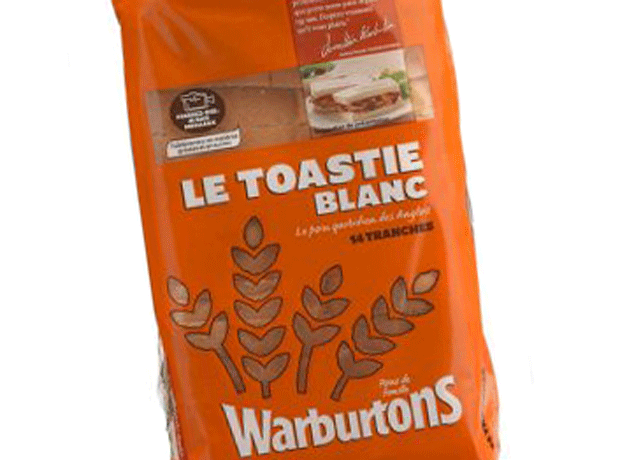 Warburtons has quit the French market after its efforts to sell Le Toastie proved uneconomical.

Warburtons started selling white, brown and seeded loaves marketed as "the everyday English bread" in 270 branches of French supermarket chain Monoprix in August last year.

But the venture proved too costly because Warburtons had to develop loaves for the French market with more than twice the five-day shelf life of UK bread. In France, sliced bread has a much longer shelf life than in the UK because it is typically bought irregularly for use in emergencies.

"It was not cost effective to continue to produce and distribute the extended shelf life range solely for France," a Warburtons spokeswoman said.

The decision follows Warburtons' exit from Eastern Europe at the end of last year. Its products were listed in Tesco stores in the Czech Republic, Slovakia, Hungary and Poland for a year, but the baker pulled out because of high transport costs and a lack of suitable manufacturing partners in the region.

As part of the export push, Warburtons also developed a frozen range that it is marketing successfully to expat communities in Spain and other markets.

Faced with a decline in UK sliced bread sales, the family-owned baker has diversified its offer. This year, it has grown its free-from range under the Newburn Bakehouse sub-brand, relaunched its snacks range under the Escapes brand and acquired speciality bread maker Giles Foods.

It has also invested heavily in marketing, with a £16m TV-led ad marketing campaign.

Warburtons has won market share from rivals as a result. This summer the northern baker overtook Hovis to become the biggest bakery brand in London, with bakery volumes of 14.8% [Nielsen 52w/e 25 May 2013].