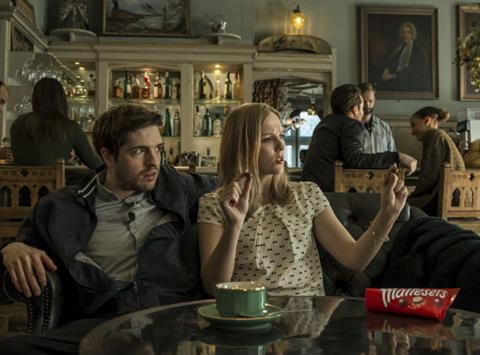 Mars is to demonstrate the 'lighter side of life' in a quartet of Maltesers adverts supported by a £10m media investment, marking the confectionery brand's biggest ever TV spend as it celebrates its 80th birthday.

Appearing on screens from 7 May, each ad will see an uncomfortable scenario become lightened with the help of the brand's chocolates. In the first, the heroine confronts her boyfriend about his not-so-secret office romance, and tells him she's kicking him out. She then tucks into Maltesers.

The campaign will debut during Britain's Got Talent on Saturday, with a 20-second slot. A further three ads will air throughout the rest of the year, and will include a doctor coming clean about an unfortunate date, a shop assistant breaking some shocking news to a colleague, and two friends wondering why a dog isn't quite itself.

"This is an exciting year for the Maltesers brand," said brand director Fabio Alings. "Not only are we back in living rooms across the country, but 2016 is also the year that sees us celebrate the brand's 80th anniversary: we've been providing our British consumers with a lighter way to enjoy chocolate since 1936."

Hailing the "quirky" new commercials, Alings added that the brand had always encouraged consumers "not to take themselves too seriously".