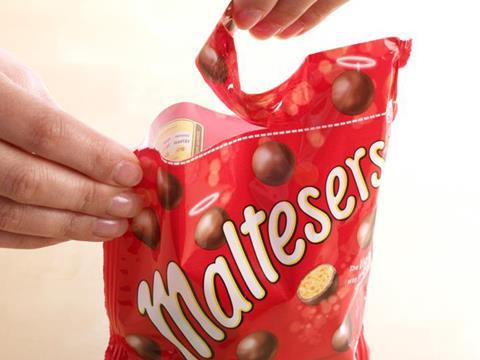 Mars Wrigley Confectionery will not be changing the shape of Maltesers in an effort to boost sales, the company said today.
It refuted tabloid reports over the weekend that the chocolates were to become disc-shaped, similar to Minstrels, as a move to return value to the brand.
Details of the alleged change had been revealed during preparations for an impending TV advert, according to The Sun. It reported: 'A source invited to the audition said: "We were told the Maltesers we would be holding would be flat, like a Minstrel".' The source did not see the chocolate but had it described to them, the redtop added.
Its story came as Maltesers value sales are down 1.1% to £174m [Nielsen 52 w/e 30 December 2017]. Meanwhile, the Galaxy brand, of which Minstrels is part, has slid 4.5% to £225.7m.
A Mars Wrigley spokesman denied The Sun's claims. "We are not planning to change the shape of the much-loved original Maltesers," he told The Grocer. "However, we are continually looking at ways to extend the brand, creating new ways for our customers to enjoy Maltesers."