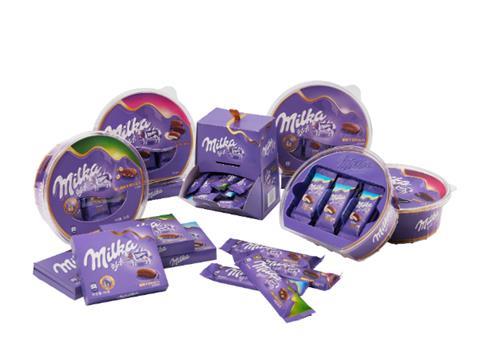 Mondelez will enter China's £1.3bn chocolate market in September, when it will roll out more than a dozen core products from its Milka range, the confectionery giant announced today (27 July).
The Cadbury Dairy Milk owner has been under pressure from activist investors to improve results as it faces a fall in demand from consumers seeking healthier products. A strong US dollar and a slowdown in growth in emerging markets have also hurt the snack maker, which saw revenues decline 16.8% to $6.5bn in the first quarter.
Last year, Mondelez launched a growth plan with the aim of focusing on 'geographic white spaces' where it could accelerate growth of its core categories and power brands.
The move with chocolate into China, where the company has operated in other grocery sectors for more than 30 years, was "a perfect example of that plan in action", said chief growth officer Tim Cofer. Mondelez would be launching a snacking category "in which we're already a world leader into an emerging market where we have an established, successful presence".
The launch to capitalise on China's growing love of chocolate will include special-edition Milka SKUs for seasonal occasions.
Cofer added: "We see enormous potential for the growth of the chocolate category in China, where consumption today is low, even by emerging market standards.
"We expect our industry-leading innovation, manufacturing, sales and marketing capabilities to attract more consumers, more often, growing our business and the category."