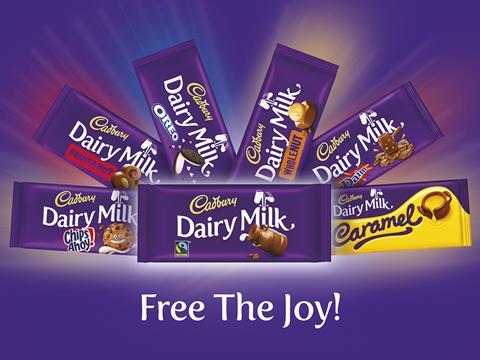 Yesterday evening, I was invited onto the Mark Forrest show on the BBC local radio network to talk about one of the great issues of our time: the change in recipe of Cadbury Dairy Milk Fruit & Nut.
To give Mark credit, he acknowledged that this shouldn't have been much of a story, but well… it just is. At risk of using a confusing figure of speech, the ingredients are all there: the 'iconic' British product, unchanged since 1926; the uncaring corporate US owner, all too ready to trample our beloved national heritage; the army of rent-an-outrage Twitter commenters. If you were a certain shade of newspaper editor, you'd have been salivating the second this story landed.
But the media and the public either give Cadbury's owner Mondelez too much credit or not enough, depending on how you look at it. I doubt it will have taken this decision without a fair bit of consideration. It will have been aware of the above narrative forming – not least after the hugely negative PR of Kraft's decision to close the Cadbury Somerdale factory in 2011, after indicating that it wouldn't.
In light of that, Mondelez will have examined the pros and cons of altering a well-established product and decided it was worth it. Of course, the decision was to a greater or lesser extent cost-driven: the alternatives to keeping down the cost of ingredients are raisin' the retail price (sorry) or taking a profit hit – a move that sounds good to a lot of people but clearly isn't a long-term strategy.
It may not have been the right decision, of course. There was a similar brouhaha in January when it came out Creme Eggs were no longer made with Dairy Milk chocolate; sales of the eggs were down 9.2% this year, which could have been partly as a result of the public reaction to the change [Nielsen 52 w/e 5 September 2015].
But Mondelez has tested the new, sultana-laden choccie bars against the original and the fact is, people don't notice the difference. And for every loyalist out there who will, in disgust, transfer their allegiance to Raisin & Biscuit Yorkie, there's somebody like me. I hadn't given Fruit & Nut a thought in years (despite writing about chocolate reasonably often) but yesterday evening I thought it was about time to reacquaint myself – and I have to say, it was pretty good. I'll definitely be keeping my eye open for the new recipe too, so I can find out first-hand whether the dreaded sultanas make any difference.
If things don't go to plan, Mondelez can always take a lesson from the most notorious recipe change in food and drink history – the introduction of 'New Coke' in the US in the 1980s. When Coca-Cola caved to public pressure and brought back 'classic' Coke, it gave a huge boost to the brand in its war with arch-rival Pepsi. In other words, don't be shocked if you notice a Fruit & Nut bar on the shelf at some point in the future with a big gold 'ORIGINAL RECIPE' rosette on the wrapper.