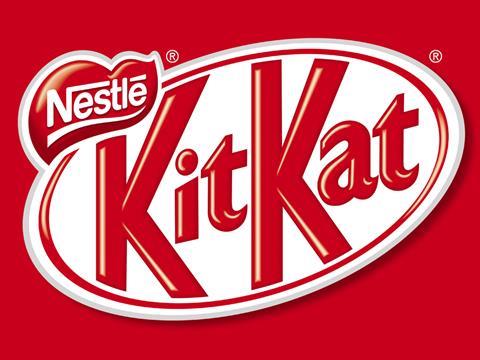 Nestlé has vowed to continue its decade-long battle to protect its EU trademark for the four-finger Kit Kat shape, despite losing its latest appeal in the European Court of Justice.

The ECJ today (25 July) threw out the confectionery giant's appeal against a previous judgement by the EU General Court in Luxembourg.

In its ruling, the ECJ concluded the General Court was right to annul a 2012 decision by the European Union Intellectual Property Office (EUIPO) to maintain the EU-wide trademark despite a challenge by rival Cadbury.

At the time, EUIPO rejected Cadbury's application to have the registration invalidated on the basis Nestlé's mark had acquired "distinctive character" through its use in the EU.

However, the General Court concluded that while Nestle had proven the mark was sufficiently well known in 10 member states including the UK, the EUIPO could not validly conclude that distinctive character had been achieved across the EU without taking into account public perception in all 15 relevant member states at the time.

Specifically, the EUIPO had failed to adjudicate on whether the mark had acquired "distinctive character" in Belgium, Ireland, Greece and Portugal, it said.
Last chance

Legal experts have warned that by upholding the General Court ruling, the ECJ had essentially delivered the "final word" in the dispute between Nestlé and Cadbury over the trademark.

"Despite attempting to provide evidence that the four-fingered shape of its chocolate bars is instantly recognisable to many people as a Kit Kat, Nestlé has been unable to convince the courts of its right to exclusivity, particularly as other four-fingered chocolate bars, such as the Norwegian Kvikk Lunsj, have also been sold in Europe for many years," said Tania Clark, partner and trademark attorney at intellectual property firm Withers & Rogers.

However, Nestlé insisted it still had a fighting chance - with the case now set to be sent back to the EUIPO Board of Appeal, which will re-examine the evidence submitted by the chocolate giant, taking into account the court rulings.

"Today's judgment is not the end of the case and concludes that the distinctiveness of a trademark (in this case, the shape of our four finger KitKat) does not need to be established in each and every EU country but rather across the EU as a whole using a variety of evidence," said a Nestlé spokesman.

"We think the evidence proves that the familiar shape of our iconic four finger KitKat is distinctive enough to be registered as an EU trademark."