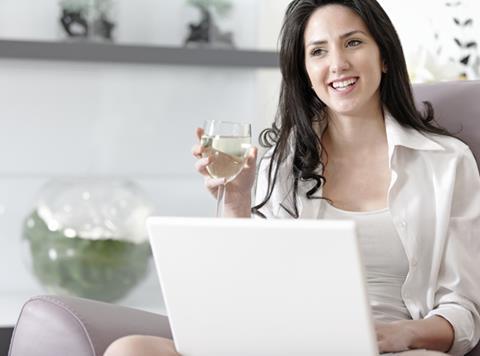 A fifth (21%) of UK consumers have purchased alcohol online, proportionally higher than any other European market, according to a new report.

The research from ecommerce analytics firm Profitero in conjunction with Nielsen is called 'How alcohol brands can tap the ecommerce opportunity'. It claims that the growth is driven by six key factors, with the opportunities for alcohol brands set to continue.

Firstly, continued migration from in-store to online shopping means consumers are increasingly comfortable using the internet as their 'go-to' shopping source. This is followed by the emergence of online alcohol platforms that have transformed the way consumers can shop for, and order, alcohol.

The report also says many attributes of online shopping bode well for alcohol such as convenience, ease of click & collect, home delivery models, and price competition between retailers.

Online sales are also being propelled by the growth of challenger brands, such as craft beers that offer a unique experiential component sought by millennials and other affluent consumers. Millennials that have grown up with the internet, smartphones and mobile apps want to buy alcohol in the same way they buy other products - online.

Lastly, a host of drink-worthy "events" driven largely by TV and social media have emerged, such as talent show finals, awards shows and red carpet events.

"No doubt about it, the demand for adult beverages online is increasing. Already, there's a large opportunity for brands and it's growing at pace," said Profitero SVP of global strategy Keith Anderson, the report's author.

"Many signs point to a consumer clearly ready to shop for alcohol online, and sales growth via the web is inevitable.

"Liquor brands have plenty of opportunity to influence shopper behaviour and engage with online retailers and technology platforms."

The UK has the third-highest proportion of consumers that have bought alcohol online behind China (27%) and Japan (22%).