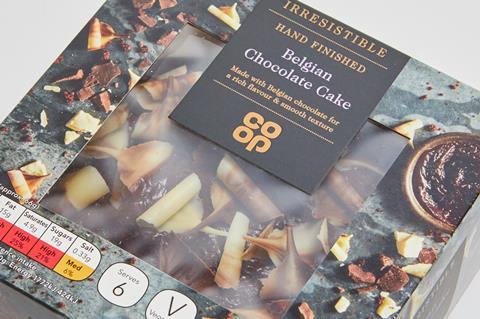 Asda, Ocado and the Co-op are taking the lead in own label growth.

The three retailers have all grown ahead of the 2.3% market average, exclusive Kantar data for The Grocer has revealed.

Of the big four, Asda was the best performer, with a value increase of 4.4% in the 52 weeks to 24 March 2019. That compared with just 1.6% for Morrisons, and declines for Tesco and Sainsbury's.

Meanwhile, Ocado grew private label sales by 7.1% and the Co-op secured a 6.5% boost.

That made Asda, Ocado and the Co-op the fastest-growing own label retailers outside the discounters. While Aldi gained 11%, Lidl achieved a more modest increase of 6.4%.

The growth over the past year follows own label revamps at Asda, Ocado and the Co-op.

Asda dropped its Chosen By You own-label range in 2016 and reintroduced its budget Farm Stores brand a year later.
Similarly, the Co-op axed its Loved by Us range in 2016 in favour of simpler Co-op branding. At the same time, it changed the name of its premium tier from Truly Irresistible to just Irresistible and launched new products under the umbrella.

Meanwhile, Ocado has steadily grown its private label offering to prepare for the departure of Waitrose as a partner. It will have access to the full Marks & Spencer own label range once its new joint venture is realised.

Overall, own label sales have increased ahead of branded.

Own label value sales have edged up 2.7% in the past year to £60.3bn, driven by shoppers trading down into cheaper alternatives to branded products. Branded sales, on the other hand, are up 1.9%, taking total value to £54bn.

The difference is even more pronounced in volumes: while private label's increased by 2.8%, branded suffered a 0.4% dip.