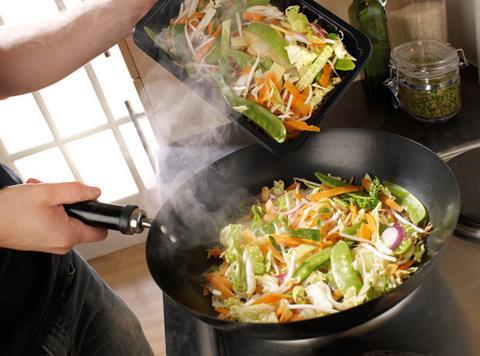 Foodservice giant Bidfood has identified four key trends that will shape the culinary year ahead.

The first, identified in its 2019 food trends guide, is "Good For Me, Good For You" - a trend in which vegetables will become "the stars of our plates" and in which underutilised, normally more sustainable, species of fish and lesser-known cuts of meat will form a bigger part of British diets.

The second trend is "Gourmet Get Together", where people will eat together more to "make them feel comforted in this time of political uncertainty".
They will choose to eat classic dishes that invoke nostalgia but that have been reimagined for the modern consumer, the guide says.

Trend three is "Awaken My Senses" comprising bright colours and experimental flavours as the proliferation of social media brings to life "playfulness and creativity".

The final trend the guide points to is "Telling a Story" - based on demand for seasonal produce, foraged food and artisan products that have a story behind them.

All these trends will be felt across key international cuisines which will dominate the food scene next year, it says: American, Modern European, Asian and Middle Eastern, as well as a "burst" in popularity of Afro-Caribbean.

"This melting pot of influences is reflected in the trends for next year," said Bidfood senior insights manager Lucy Pedrick. "Our 2019 Trends Brochure not only describes each of the trend predictions, but also details the insight and inspiration behind each of them and shows how to apply them on a practical level when menu planning."