This article is part of our digital feature on free-from.
Meet the bloggers: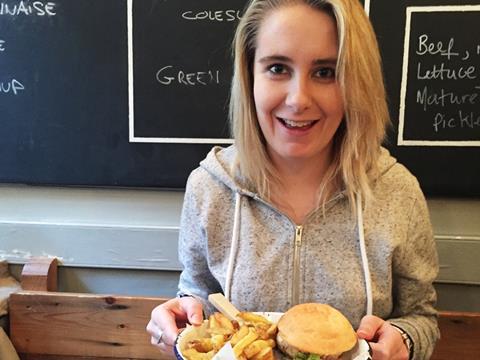 Becky Excell - Gluten Free Cuppa Tea
Becky, 24, is a free from food blogger based in Manchester. She's gluten intolerant and dedicates her blog glutenfreecuppatea.co.uk/ to promoting her favourite free-from products and favourite restaurants.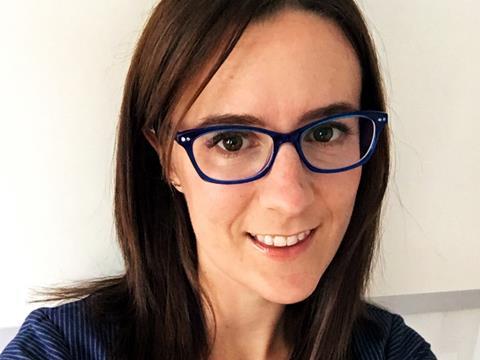 Carly Talbot - Gluten Free B
Carly 'B' combines her love of gluten-free food and fitness with part-time work and being a mummy to 2-year-old 'A', who is allergic to milk and so the inspiration for many recipes and food adventures that can be found on glutenfreeb,com. They are often found creating plenty of mess in their Windsor kitchen.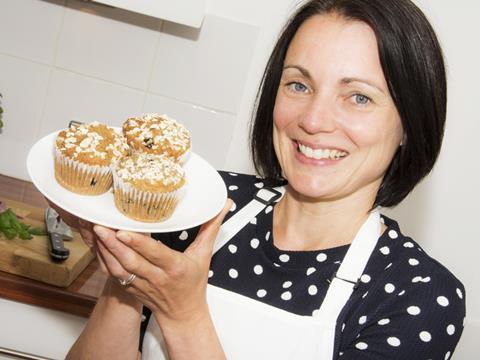 Vicki Montague - Free-From Fairy
Vicki is a part-time free-from recipe developer, food blogger and writer at www.free-fromfairy.com. She develops recipes for free-from companies and shares her family recipes and free-from adventures on her blog. She spends her free time with her husband and two children.
Why did you set up your blog?
VM: I set up my blog for my little girl. At the time, family members and friends didn't know what to feed her when she went to their houses and so I thought that if I could post her favourite recipes online then they would have some ideas of what to give her. I went into detail about how to cook safely for her and for others with allergies. I know from personal experience that when you have to exclude things from your diet, people get very nervous about catering for you (and often just don't invite you to things). I never wanted this to happen to her, which is why I started the blog. In the early days it was rubbish and the photos were dire, but I didn't expect many people to look at it.
BE: My blog started initially through frustration. I had so many meals out when I was diagnosed as gluten intolerant where I didn't get to enjoy what I really wanted to eat. Having developed my food intolerance aged 18 through the stresses of university, I wanted to create a place where younger people could come for advice if they felt they might be developing a similar problem. I felt quite alone when I developed my intolerance and I want others to feel like they have a friendly, relatable face to turn to. I hope people can gain a lot of reassurance and relief from reading my blog. I love the gluten-free world, it is full of lovely people and I'm so happy to be a part of that.
CT: Initially after being diagnosed with coeliac disease in 2009 to share information about great places to eat out gluten free in London, and new products. But as the gluten-free blogging world has expanded, we have created our own niche. We create and share recipes for occasions or with new ingredients that inspire us, and write opinion pieces on matters relating to the gluten-free diet and manufacturers.
What is your favourite free from product and why?
BE: The free from world is packed full of amazing products, I actually couldn't possibly choose. Right now I'm quite partial to a lot of Schär's new free from range. Their Gluten Free & Lactose Free Pizza is amazing though and their Chocolix bars are divine! Saying that though, there are so many small yet amazing brands that blow me away every single day.
VM: My favourite free from product would have to be flour. The range of flour alternatives on the market now means everyone can create healthy, nutritious alternatives to gluten-containing products. I'm no fan of processed foods and I like to make things as far as possible from scratch. Having flours made from teff, quinoa, millet, maize, potato, hemp – the list goes on – means that we can have a really healthy, balanced diet, fabulous cakes and bakes, all without the gluten.
CT: There are too many to mention! The products I turn to time and time again share one thing in common – using a simple, naturally gluten-free ingredient in an innovative way, to reduce the need for additives and added sugar/fat – for example the brown rice pasta from Rizopia, or the Yorkshire Pudding mixes from Isabel's Free From.
How can brands work with you?
CT: I don't offer reviews of free products, as it's important for me to retain my sense of integrity – it really matters to my readers. I prefer to collaborate with brands who are interested in doing something a little more creative, such as creating a new recipe with their product, guest blogs, factory tours, interviews, competition judging, consultancy and events to name a few.
VM: I work with brands in a number of different ways. I work with a number of companies developing unique, healthy, free-from recipes for them using their products. This is a fabulous way for brands to showcase how versatile their products are, and to keep their websites updated. I can also develop recipes to support a specific campaign. In addition, I offer brands the opportunity for me to give cookery demos at live events or to feature on videos to show the recipes that I, or they, have created. As well as the recipe side of the business, I can offer sponsored post slots (but only for brands and products that I really believe in) connecting brands with the free-from market, run blog giveaways, produce website content, act as a judge for competitions and provide social media support.
BE: I work with lots of different brands in a variety of ways. From purely reviewing products in written form to recipe creation and videos, which can then be promoted across my social media channels. I work in a brand ambassador role whereby I can assist in tasting new products and giving advice. I also manage the social media accounts of some free from brands that I really enjoy.
Is traditional advertising, such as where a brand simply buys space on a social media site, dying? Are we entering a more collaborative age when it comes to advertising?
BE: I don't think it's so much that traditional advertising is dying, but there are so many better ways to 'advertise' these days. Getting essentially influential people to endorse your product rather than doing it directly comes across in a much better way. If an influential blogger that you trust is seen consuming a product, and loving it, it is a great way for brands to 'advertise'. Collaborative promotion just comes across a lot more natural and often less forced.
CT: Not completely. It offers a valuable source of income for some sites, is transparent, and when well-targeted can be very useful to the consumer. However, brands should be aware that consumers expect more openness in their operations and a willingness to engage and respond to consumer feedback – collaboration with bloggers is one way to demonstrate that effectively.
VM: I personally take no notice of adverts. But I do read a lot of blog posts and am often introduced to brands that way. The genuine writing that you get from a blogger who has a passion about a certain product is way more engaging and effective than an empty advert. I often read collaborative posts that bloggers have written and they almost always make me want the product that they are writing about. I'd like to think that I do that with my readers and that I give real value to the brands that I genuinely love.
What are the benefits to brands of working with a blogger compared with simply advertising on Facebook or other social media sites? Are they at risk of boring or losing touch with their consumers by just paying for ads?
CT: Collaborating with bloggers can offer a source of cost-effective, original and engaging content; considered feedback on products; new product development ideas; and access to new audiences, perhaps outside of the brand's core/traditional market. The key is to treat bloggers as collaborators and create relationships with them, not just treat them as a channel or audience.
VM: Yes. Nobody wants adverts stuffed in their faces 24 hours a day. People want to read genuine, touching stories about how a product has made a difference to somebody's life, or how a delicious meal can be made with it that the whole family enjoyed. That engages consumers, not big adverts that we all tend to ignore these days.
BE: Absolutely, there is a complete risk for brands who just pay for ads. I think most people have become very good at tuning out from social media advertising, it just isn't the best way of achieving greatness. It's really important for brands to instil personality and a tone of voice into what they do every day. The better a brand's character the more enticing they are to work with, you feel like you are friends with them! I think working with a blogger rather than just advertising is a lot more powerful. Getting endorsement from an influential person is like getting a recommendation from a trusted friend of where to go to dinner. You really do value it.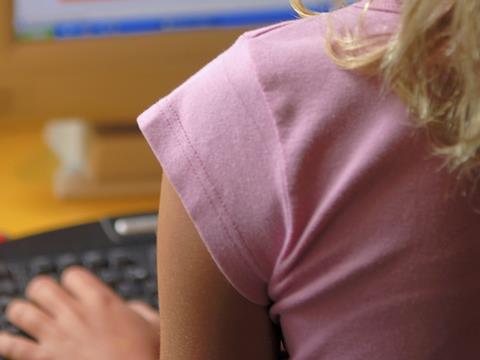 How does your blog model work? Do you generate an income from it? If so, how?
VM: My blog acts as my shop window, showing brands what kind of recipes I can develop for them. I make an income mainly from recipe development (which is my dream job), but also through sponsored collaborative posts and product reviews.
CT: My blog is a hobby and not a source of income – something which is a source of pride and ensures I continue to write with passion! I do on occasion take on paid/compensated assignments such as consultancy and recipe writing on the basis of my blog's reputation; and accept product samples when they are sent with no obligation to review. If we like them, we use them and may feature them in a recipe or article.
BE: I wish! My blog is truly a labour of love. I would absolutely love if it could be something that I could live on as I really love it so much I could spend all day every day on it. Realistically though, while I make little bits here and there it isn't a huge amount. I must admit I do get 'paid' handsomely in free food, which is always nice. I love trying out new products and talking about them. I've never wanted to put adverts on my blog, I don't think they make enough money for how irritating the readers would find them… not worth it!
Exclusive research for The Grocer shows only 13% of those buying free from goods have a medical condition that requires them to. Why then is the free from market growing so rapidly?
BE: I think health food trends come into it quite a lot. A lot of people seem to think that gluten free for example is healthy and so therefore essentially jump on the bandwagon. Food personalities such as Deliciously Ella, who has been incredibly successful over the past couple of years, have really pushed a lifestyle without gluten or dairy for instance as a better way of living. Additionally, there are plenty of people who, while they don't have a medical condition, have realised they just feel a lot better living with some sort of free from diet.
I don't really mind whatever reasons people have for consuming free-from food. Whether it's for medical reasons or not, at least it helps the market to grow and makes products more readily available.
VM: Only 13% have a medical condition that requires them to buy free from goods but when you consider their friends and family who have to cook for them that would explain some of the additional purchases. I also think that people are more conscious of food and its impact on their health and therefore if people are feeling unwell in some way they may experiment with removing certain foods from their diets. Having sports people like Novak Djokovic advocating the gluten-free diet for improved performance also helps to raise awareness of the impact food has upon us.
CT: A combination of factors – increase in awareness and diagnosis of food allergies and coeliac disease; a growing number of people feeling (rightly or wrongly) they have food intolerances; a trend towards people treating 'food as medicine' and turning to free-from diets in the hope they will help with other medical conditions; and some of the general public perceiving that free from foods are somehow 'healthier' or may help them lose weight – this is fuelled by celebrities and the media who promote free-from diets for various reasons. The growth is good news for those of us with a medical condition, but creates problems with the perception that the diet is 'faddy' and not to be taken seriously.
Are there any parts of the free from market that are ripe for development? Why?
CT: Many free from products have large quantities of fat and sugar to compensate for missing ingredients and improve shelf life. There is room for ingredient innovation to improve the nutritional profile of many products. In addition, many products are marketed as gluten free, but are not suitable for those with other food allergies/intolerances, limiting their market potential.
Rather than developing specific 'free from' products, the retailers/manufacturers who have evaluated their existing ranges and either adapted the products to be free from allergens, or had naturally free from dishes tested/certified, win loyal followings from free from consumers – we don't necessarily want a gluten free sandwich for lunch, just a salad without pasta in it would be fine.
Finally, with growing understanding of FODMAPs as a cause of IBS, there will be a growing demand for products that are suitable for a low FODMAP diet.
BE: Well there must be seeing as the market is constantly growing. I would love to see more products available that are free from multiple allergens. Many individuals struggle with more than just gluten or dairy, for example. The whole low FODMAP diet that seems to have gained a lot of attention recently could bring this forward further.
Personally, I'd just like to see more freshly baked goods. If you can find me the perfect flaky gluten and dairy-free croissant, then I will be your friend forever.
VM: Yes, there are two particular areas where I see huge gaps but I wouldn't want to reveal them as I am hoping to develop products in those areas in the future. In fact I have one in the pipeline right now. I just need to find a way to get it to market.
Our research also shows 45% of Brits think free from foods should be merchandised as part of the general range, rather than in a dedicated section. What are your thoughts on this?
VM: That is very interesting. I believe this is partly the approach that M&S has and I personally find it challenging. It means a return to roaming all the aisles to try and find a product. I personally prefer to have things in a particular section. Firstly, it helps to not have to see all the products you can't have and secondly it make shopping so much quicker.
BE: I think keeping the free from foods in their own dedicated section is still the way forward. It makes it easier to find the products you need. If somebody is buying free from foods for a friend, they don't need to go searching the entire supermarket… they know exactly where to go.
CT: It would make the weekly shop a bit of a treasure hunt for the free from consumer! With a clear labelling/accreditation system so suitable products can be easily found this would be possible, but cross-contamination would be a concern for those with allergies/coeliac: in the retailers that do this already, it is not uncommon to find a broken bag of wheat flour leaking all over the gluten free flour – a sight that makes me shudder.