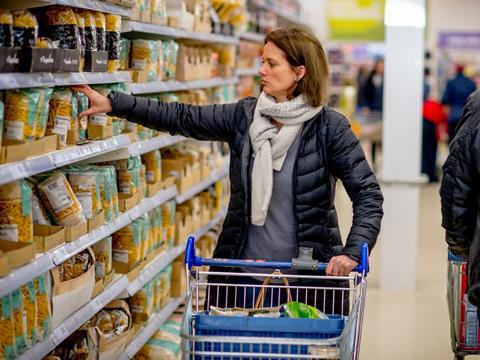 Financial pressures have forced almost half of Brits to make changes to the way they buy or eat food in the past 12 months, according to new FSA data.

Although the majority (90%) of respondents to the FSA's latest Food and You survey, published today, said their household could still afford to eat balanced meals, 43% said they had made at least one change to their buying or eating habits for financial reasons over the past year.

The most common change was buying more items on special offer (20%). Some Brits are also shopping elsewhere for cheaper alternatives (18%), eating less (17%), switching to cheaper food (12%) and cooking at home more (12%), the survey found.
Eating habits
The FSA's biannual survey of food habits and attitudes among more than 3,000 UK consumers aged 16 and over also suggested Brits were eating less red meat than they were two years ago.

Only 18% of respondents reported eating cuts of beef, lamb or pork more than once or twice a week, compared with 26% in 2014.

However, chicken consumption has remained stable, with 30% eating it three to four times a week. Only 3% of respondents said they were vegetarian, and just 1% were vegan.

Fruit & veg consumption frequency was also "very similar" to two years ago, said the FSA, with more than half (54%) of respondents eating raw fruit at least once a day and 37% eating cooked vegetables at least once a day.

The survey also found a strong interest in provenance as Brexit approaches, with almost half (47%) of respondents claiming they would be willing to pay more for food and drink from the UK and Ireland, and 86% agreeing it was important to support British farmers.
Food safety concerns
Although there has been an "overall improvement in food safety practices" over the past six years, some Brits were still putting their health at risk by not following advice, the FSA warned.

Almost a third (58%) of respondents to the survey said they left meat and fish at room temperature to defrost it, which was "not recommended", it said.

And 40% of those surveyed in England were still washing chicken, despite warnings it could increase the risk of spreading bugs like campylobacter.